Regular price
Sale price
$124.50
Unit price
per
Sale
Sold out
SKU: GAR380
Weight: 11.0 lb
Product Description

A BEAUTIFUL ADDITION TO YOUR OUTDOOR SPACE

Light up your garden or patio with the H Potter patio table torch. This stunning tabletop torch is not only functional but also adds an elegant touch to your outdoor living space. With its heavy and durable construction, this torch is perfect for any alfresco dining or outdoor entertaining.

HANDCRAFTED WITH QUALITY MATERIALS

Crafted with heavy iron construction and a powder-coated finish, this torch is designed to withstand the elements and add character to your outdoor room. The hand-blown glass torches add a dazzling effect to any setting, and each holds approximately 16 ounces of oil (not included). The clear-burning fuel choice is recommended for optimal use.

IMPRESSIVE AND FUNCTIONAL DESIGN

Standing at 16 inches tall and 15.25 inches in diameter, this tabletop torch makes an impressive statement wherever it's placed. The heavy weight of the iron construction ensures stability, even on windy days. Use it as a centerpiece or to add ambiance to your buffet or appetizer table at your next outdoor party. This lantern is perfect for all seasons and makes a beautiful wedding decoration or birthday gift.

BUILT TO LAST

The H Potter patio table torch showcases four glass torches with copper tops, copper snuffer caps, and long-lasting nylon wicks set within a durable metal frame. Its simple design allows it to blend seamlessly with any home decor. Use it day or night for a warm and welcoming glow in your outdoor space.

QUALITY BY H POTTER

H Potter has been designing and manufacturing premium quality garden products since 1997. We do not pretend to be the cheapest, but you get what you pay for. Packaged well, with stunning craftsmanship and backed by great customer service, we're proud to say our garden products are built to last.

FAQ

Does H Potter do custom work? 

Custom work is not available. Items are only available in the sizes, finishes and colors shown on our website.

Where are H Potter products made? 

H Potter items are manufactured at our partnered factory in India. Glass terrariums are handcrafted in India and China.

Does H Potter offer discounts? 

H Potter does not offer discounts, but we do offer fast, free shipping and exceptional customer service.

Can H Potter provide detailed information about warehouse deals? 

We do not have specific pictures or information regarding each individual warehouse deal item.Warehouse deals are typically customer returns or photo shoot items. We inspect items upon their return to make sure glass is not broken, items have not been used or major components are not missing, this said, items could have dents or dings, hardware may be missing, outer boxes may show wear and tear. It is not feasible to provide specific photos detailing the issues as each individual item would need its own sku identification.

Does H Potter ship outside of the United States? 

H Potter is not offering shipping outside of the lower 48 states.  Duties and shipping charges to other locations are often more expensive than the item itself.

Does H Potter offer replacement parts? 

H Potter does not keep an inventory of replacement parts. If an item arrives and a small part is damaged, please contact us for solutions.

Does H Potter offer replacement glass? 

H Potter does offer replacement glass for lanterns and torches. Please contact H Potter via text at 208-640-4206 if replacement glass items are showing out of stock. When ordering replacement glass for lanterns please note the lantern SKU for which you are requesting the replacement glass

Please use this link to purchase lantern glass.

Please use this link to purchase torch glass.

What is H Potter's return policy? 

Materials & Care 

H Potter glass torches are handblown. Each torch will be unique and may contain small air bubbles in the glass. The wick is a high quality fiberglass and the nozzle is copper and the snuffer cap is brass.

When you unpack your torch, you will notice tape on the wick, please remove this tape before first use. You might choose to trim/shape the end of the wick if some of the strands are looking unkempt, this will require a fairly sharp pair of scissors. You can adjust the height of the wick in the torch between ½ to ¾ inches would be the recommended height. The higher the wick is lifted above the nozzle the larger your flame you will attain.

If your torch is struggling to stay lit or only giving off a small amount of light, you might not have enough torch oil inside the glass vessel. The wicks can draw a limited amount of torch oil, so for best light you will need to fill the insert and least ½ full with torch oil. Torch oil is not included.

Please use caution when using torches and torch oil. Do not place under umbrellas or low hanging roofs. We recommend outdoor use only.

Replacement wicks may be available for purchase depending on availability.

Measurements other images

The torch dimensions

16 inches tall by 15.25 inches diameter.




 

Tabletop torches are the perfect addition to your deck or patio space. Out H Potter Tabletop Glass Torches are sturdy and durable to withstand outdoor conditions. Set them outside in the spring and summer months and bask in the warm glow of citronella-scented paraffin oil and enjoy bug-free evenings with your friends and family. Our tabletop torches look great in any setting and will amplify the decor of your home and garden space with their timeless and elegant design.
Share
View full details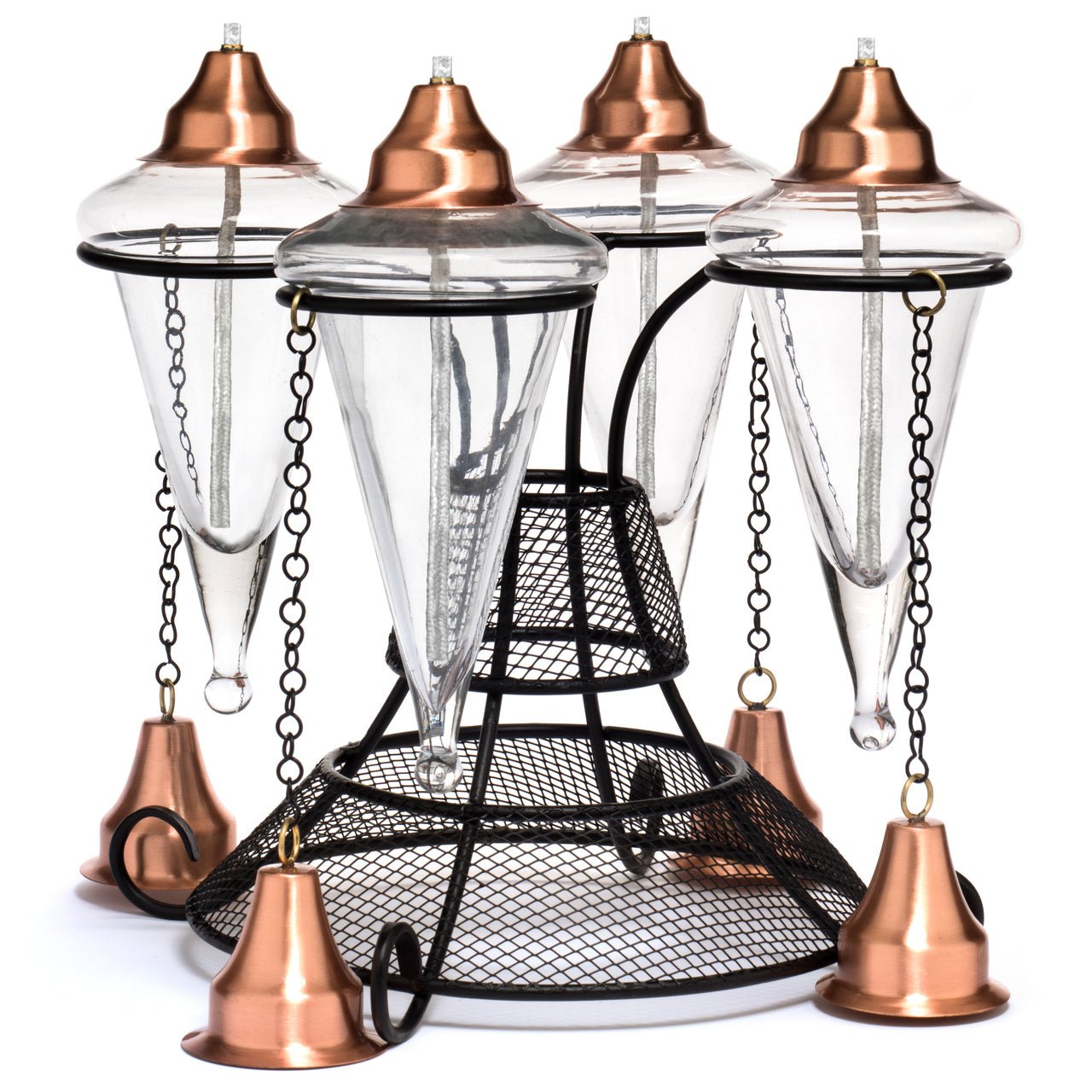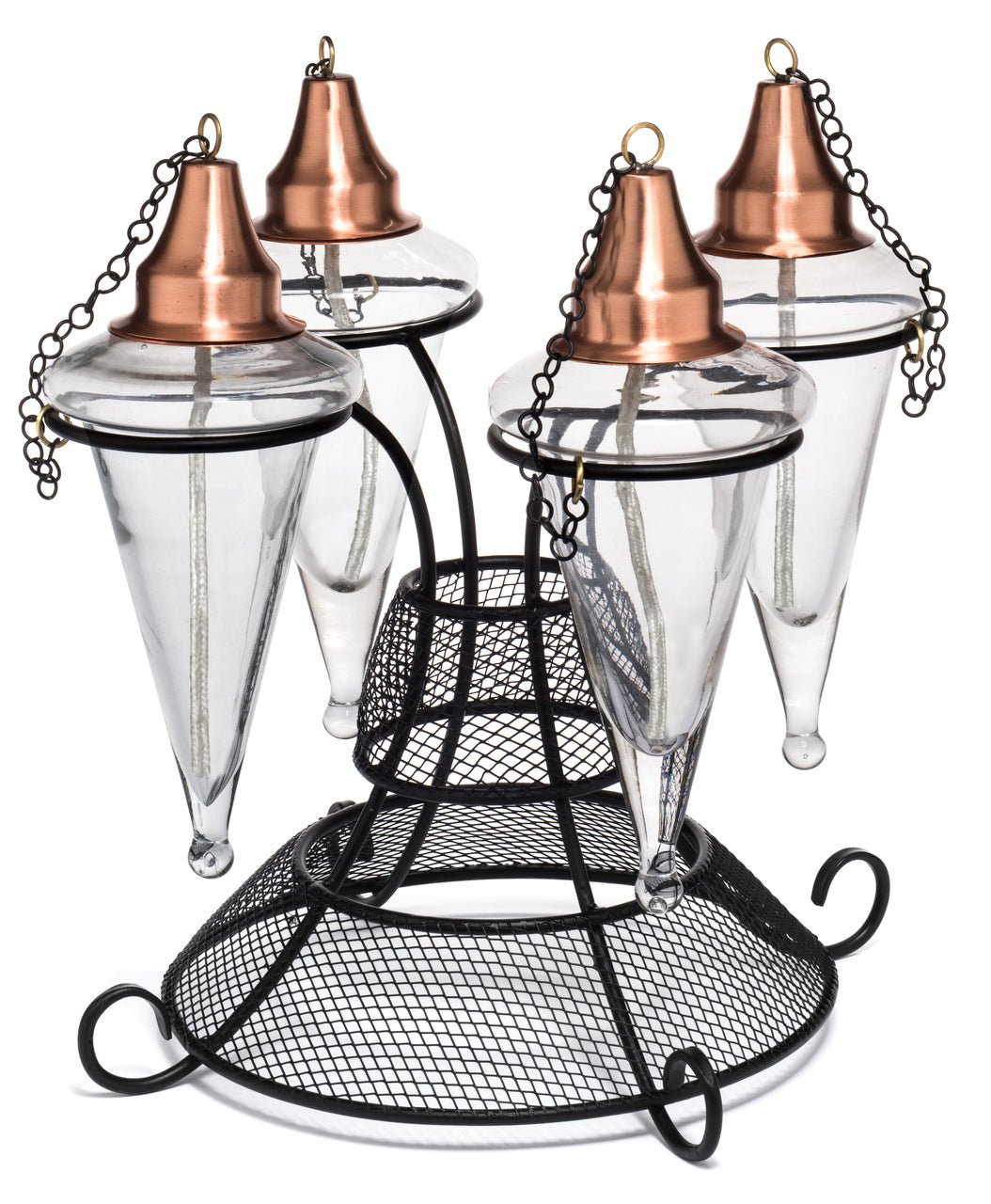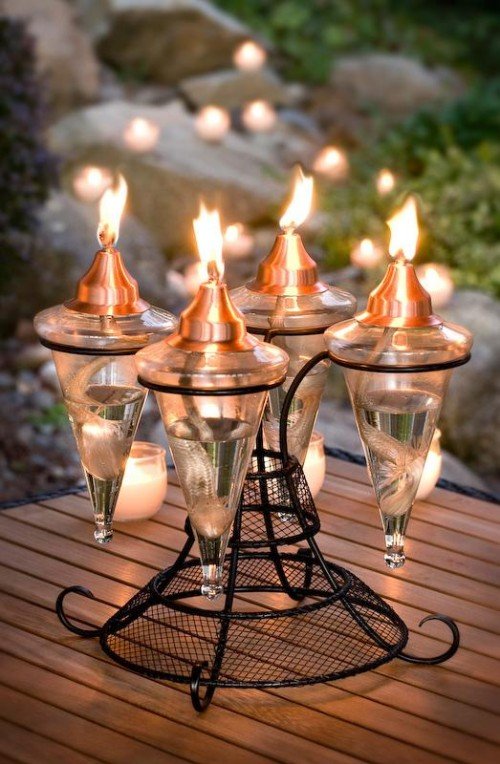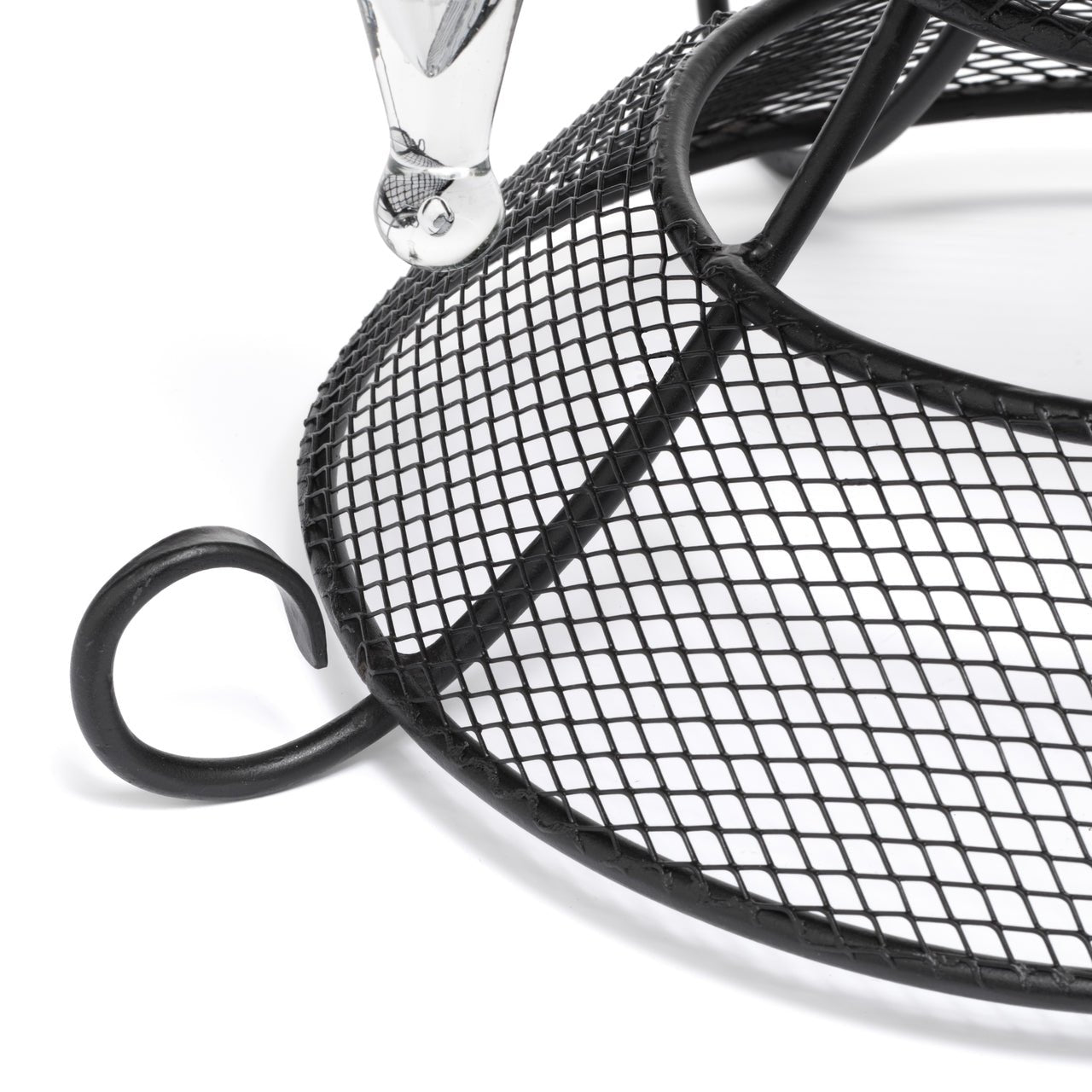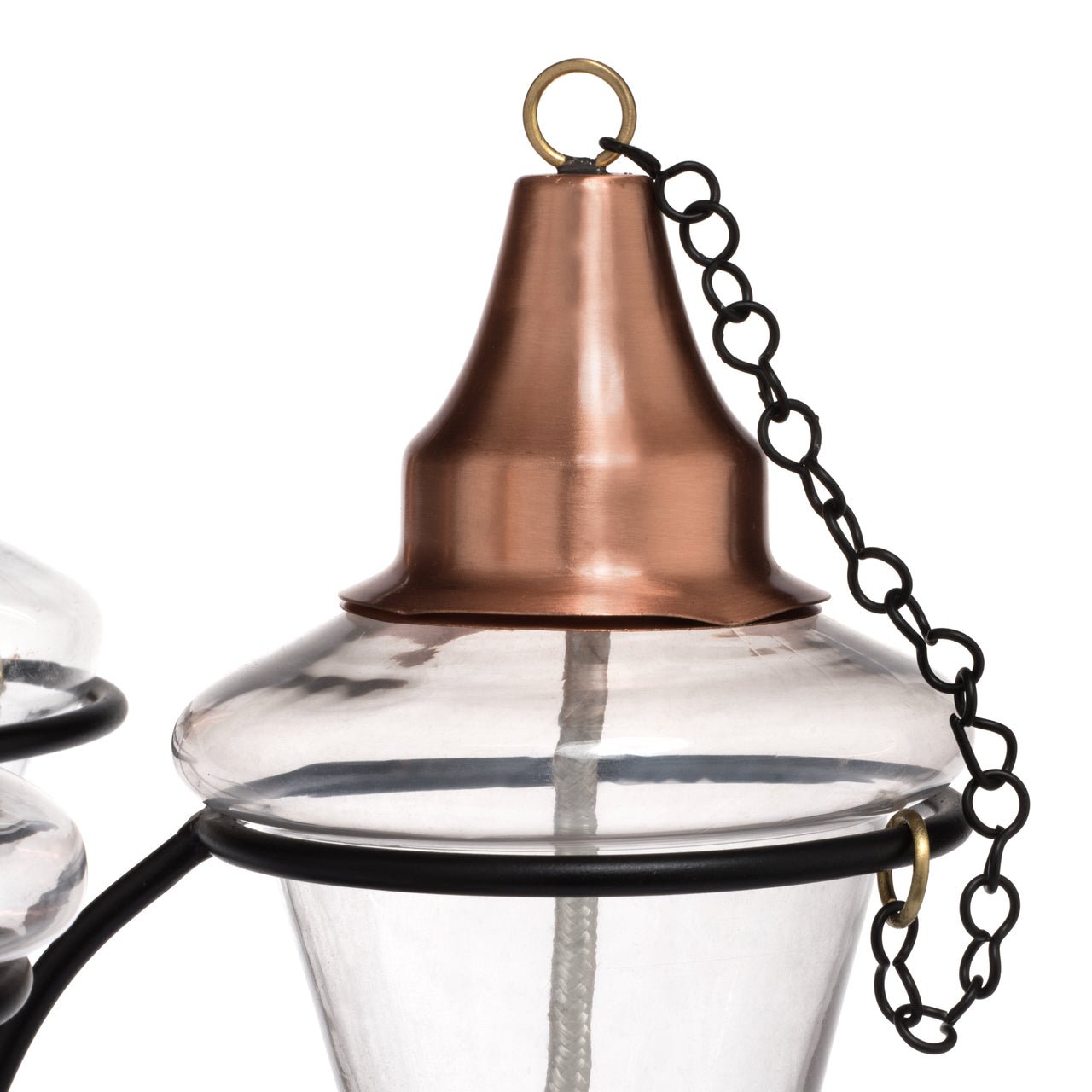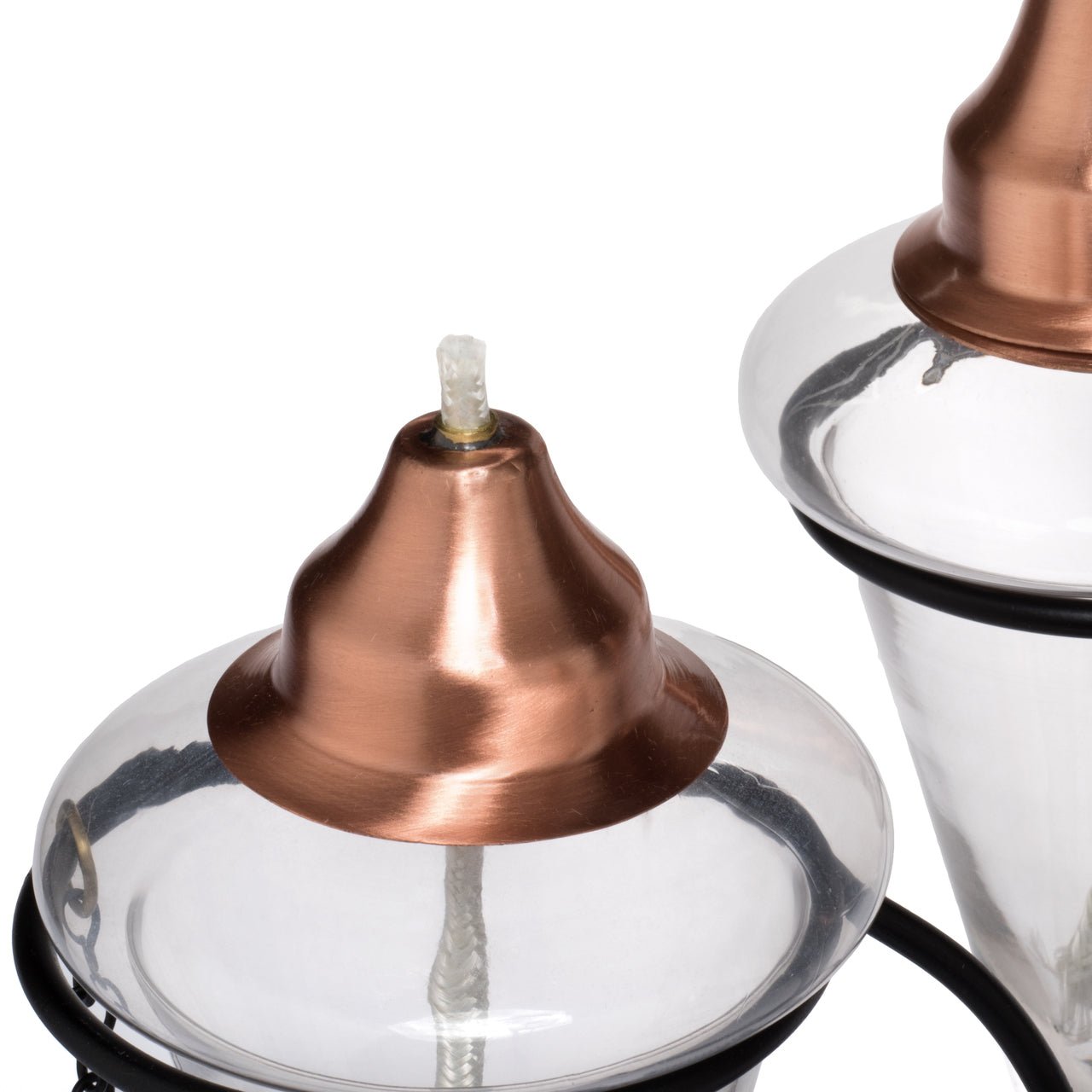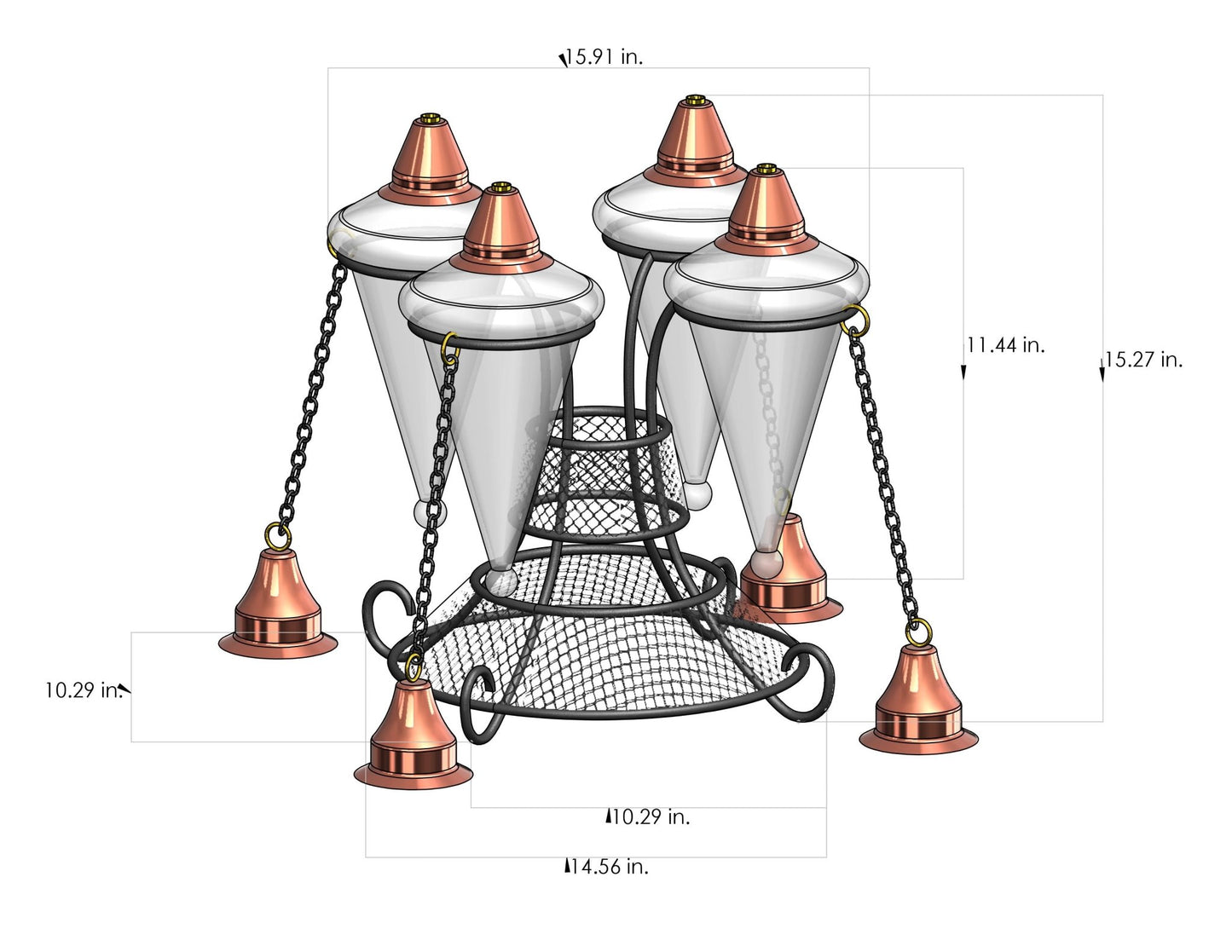 H Potter Table Top Glass Torch Patio, Garden, Deck
Regular price
Sale price
$124.50
Unit price
per
Sale
Sold out
Add to Cart