Regular price
Sale price
$269.50
Unit price
per
Sale
Sold out
SKU: GAR545
Weight: 50.0 lb
Product Description

 

 

LARGE WROUGHT IRON GARDEN TRELLIS

Homeowners are increasingly taking on the task of designing their own outdoor spaces, and one popular trend is to include a garden trellis. These enchanting structures are perfect for both their aesthetic benefits, as well as their functional applications.

H POTTER HEAVY DUTY GARDEN TRELLIS WITH IRON SCROLLWORK

Gardeners and homeowners alike seek something unique to supplement their exterior decor. Unfortunately, there is an abundance of options on the market today, so it can often feel overwhelming to choose the perfect garden trellises for your yard.

Metal garden trellises are trending because of their functionality, adaptability, and sturdiness. They can bestow an unrivaled air of sophistication on any setting, provide a foundation for elevating your garden display, or serve as a captivating focal point in your landscape.

DIMENSIONS OF THE H POTTER HEAVY IRON SCROLLWORK TRELLIS

Width: 32 inches

Length: 72 inches

Weight: 50 pounds (approximately)

 

Please note that our garden trellis requires some assembly. Included are ground spikes for securing your trellis that measure at 17.5 inches in length.

BENEFITS OF AN H POTTER IRON TRELLIS FOR HOME AND GARDEN DECOR

More than simple works of art, our trellises provide several great benefits for homeowners and gardeners. Sure, they complement and even enhance any outdoor aesthetic, but they also offer additional privacy and security solutions for your exterior relaxation spaces.

Uniquely designed, with heavy, durable construction, the H Potter 50lb wrought iron trellis is a perfect fit for courtyards and can be used as a garden entrance, patio wall decor, metal yard art, privacy screen, or standalone for climbers.

Our Heavy Duty Metal Trellis is Built for Enduring Reliability

Professionally packaged in three pieces, a garden trellis from H Potter is the perfect illustration of lasting durability. Composed of solid, wrought iron construction, your garden or decorative display can boast a backbone that weathers years of unfavorable conditions.

Weather resistant, the trellis stands strong on its own or secured to a wall, adding grace to your garden even without a plant on it.

Our H Potter Iron Trellis Boasts Unique Wrought Iron Scrollwork

Showcasing solid iron scroll work and an iron tube frame, our trellis is a mesmerizing complement to any exterior decor. It's perfect for serving as a wrought iron fence, adorning exterior walls and brickwork, or for providing a backdrop for a fountain or flower feature.

With its charcoal-brown powder coating, and a faux, hand-rubbed finish for rustic appeal, it would also look delightful as a garden wedding decoration. If you need a solid, beautiful trellis for your yard, then look no further.

A Flower Trellis Elevates Your Favorite Climbing Foliage

Already pleasing to the eye on its own, our trellis empowers you to take your garden to another level by spotlighting your favorite climbing plants, read more about types of plants for your trellis in this blog article. Metal trellises offer functional vine support that makes it ideal for climbers such as rose, mandevilla, ivy, honeysuckle, clematis, and jasmine.

Our heavy-duty trellis measures in at 32-inches wide by 72 inches high, and includes 17.5-inch ground spikes to anchor it in place. This offers a secure anchoring system that eagerly and steadfastly supports large plants.

LIFT UP YOUR HOME AND GARDEN DECOR WITH A WROUGHT IRON TRELLIS FROM H POTTER

At H Potter, we've been designing and manufacturing unique, functional, and durable decor items since 1997. We'll never pretend to be the cheapest, but that's only because our home and garden products are never built cheaply.
With stunning craftsmanship that's backed by great customer service, we're proud to proclaim that all of our products are built to last. If you want to know more about enhancing your backyard, garden, or terrace with a large, wrought iron garden trellis from H Potter, reach out to our team today.

FAQ

Does H Potter do custom work? 

Custom work is not available. Items are only available in the sizes, finishes and colors shown on our website.

Where are H Potter products made? 

H Potter items are manufactured at our partnered factory in India. Glass terrariums are handcrafted in India and China.

Does H Potter offer discounts? 

H Potter does not offer discounts, but we do offer fast, free shipping and exceptional customer service.

Can H Potter provide detailed information about warehouse deals? 

We do not have specific pictures or information regarding each individual warehouse deal item.Warehouse deals are typically customer returns or photo shoot items. We inspect items upon their return to make sure glass is not broken, items have not been used or major components are not missing, this said, items could have dents or dings, hardware may be missing, outer boxes may show wear and tear. It is not feasible to provide specific photos detailing the issues as each individual item would need its own sku identification.

Does H Potter ship outside of the United States? 

Currently, H Potter is offering shipping to Canada, please note duties and shipping charges at checkout which are paid by the customer.

Does H Potter offer replacement parts? 

H Potter does not keep an inventory of replacement parts. If an item arrives and a small part is damaged, please contact us for solutions.

Does H Potter offer replacement glass? 

H Potter does offer replacement glass for lanterns and torches. Please contact H Potter via text at 208-640-4206 if replacement glass items are showing out of stock. When ordering replacement glass for lanterns please note the lantern SKU for which you are requesting the replacement glass

Please use this link to purchase lantern glass.

Please use this link to purchase torch glass.

What is H Potter's return policy? 

Materials & Care 

H Potter metal trellises are created using heavy duty iron for ultimate durability. The trellises are powder-coated a charcoal brown, followed with a hand-applied faux black and finished with a high grade clear-coat protective sealer. This smooth finish can be spray painted once you receive your trellis if you prefer a different color.

To add a bit of extra protection to the finish, you might choose to apply a coat or two of clear polyurethane annually to the trellis. Polyurethane can be purchased in a spray can at a hardware type store. Sometimes during transit or while the trellis is in the ground, small hairline cracks can occur in the finish due to the metal flexing. If you notice this has occurred, please spray the area with the same polyurethane spray. Please use care during assembly. If you happen to mar the finish during assembly you should repair the area with a high grade spray paint and/or polyurethane spray.

H Potter trellises are all packaged with ground spikes. If you purchased the optional wall mounting brackets most customers do not choose to attach the ground spikes, but it is up to you based on your installation location.

The wall mounting brackets include wood screws for installation. If you are mounting the brackets on a different type of surface, you will need to purchase the proper hardware for the installation.

Measurements other images

Trellis dimensions for

H Potter SKU number GAR545. 32 inches wide by 72 inches high (plus 17.5 inch ground spikes)

.
Share
View full details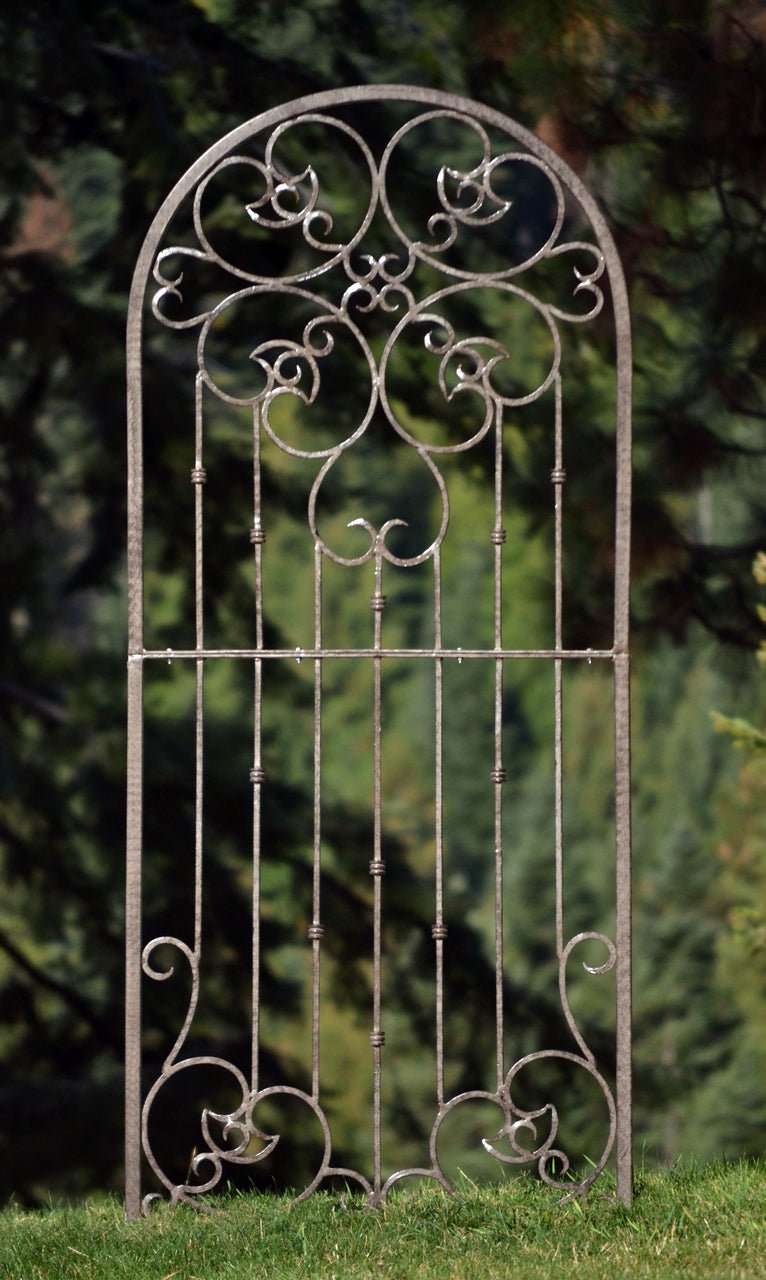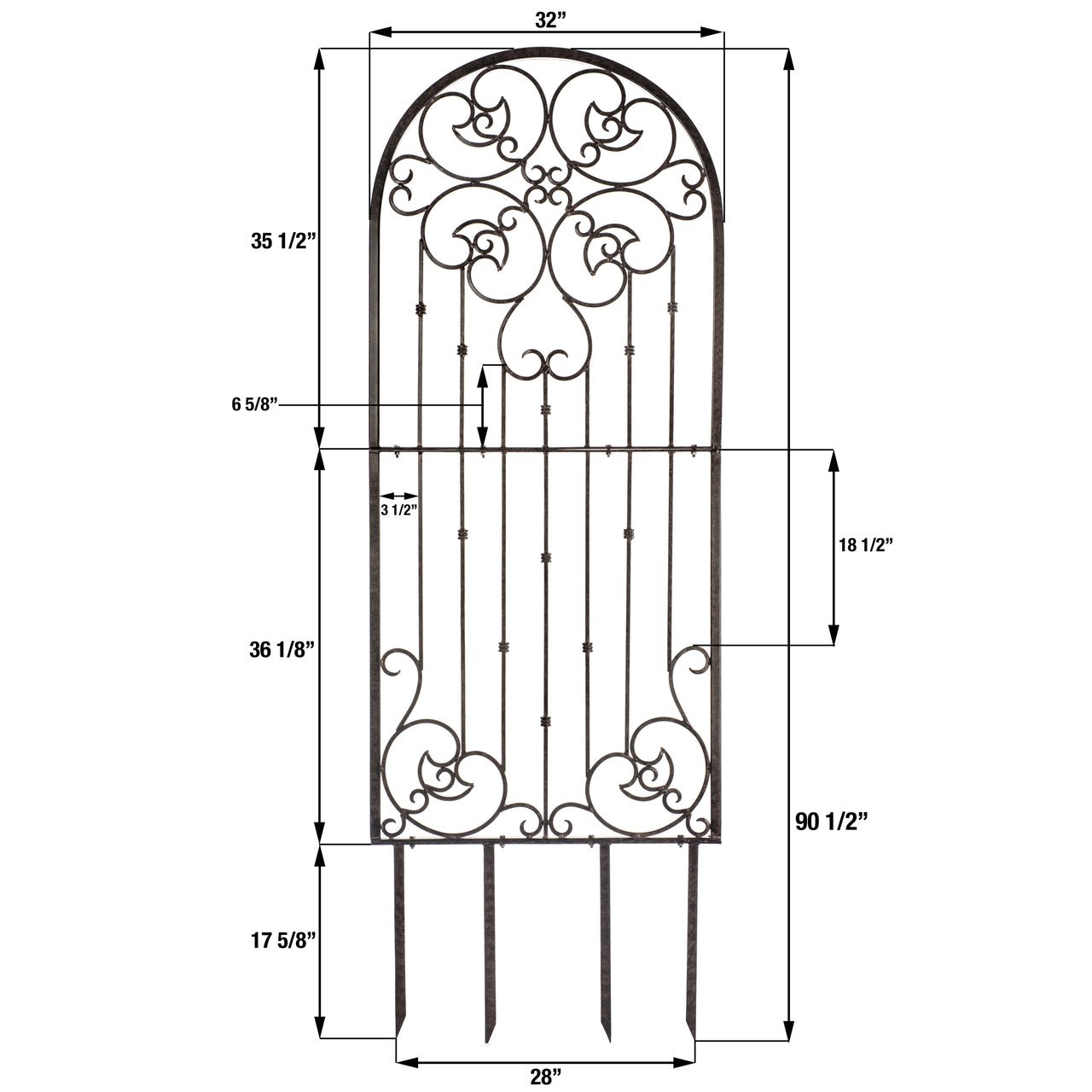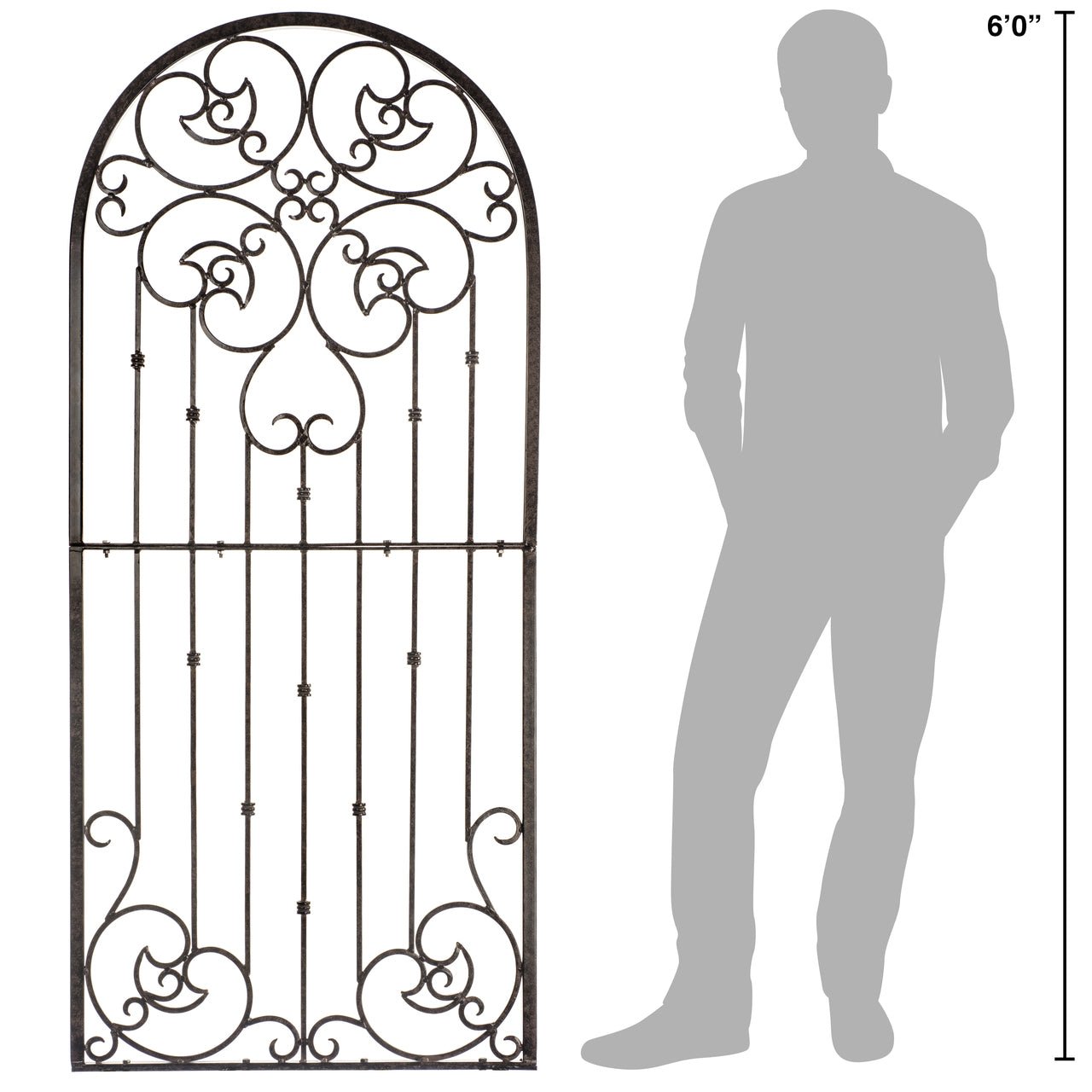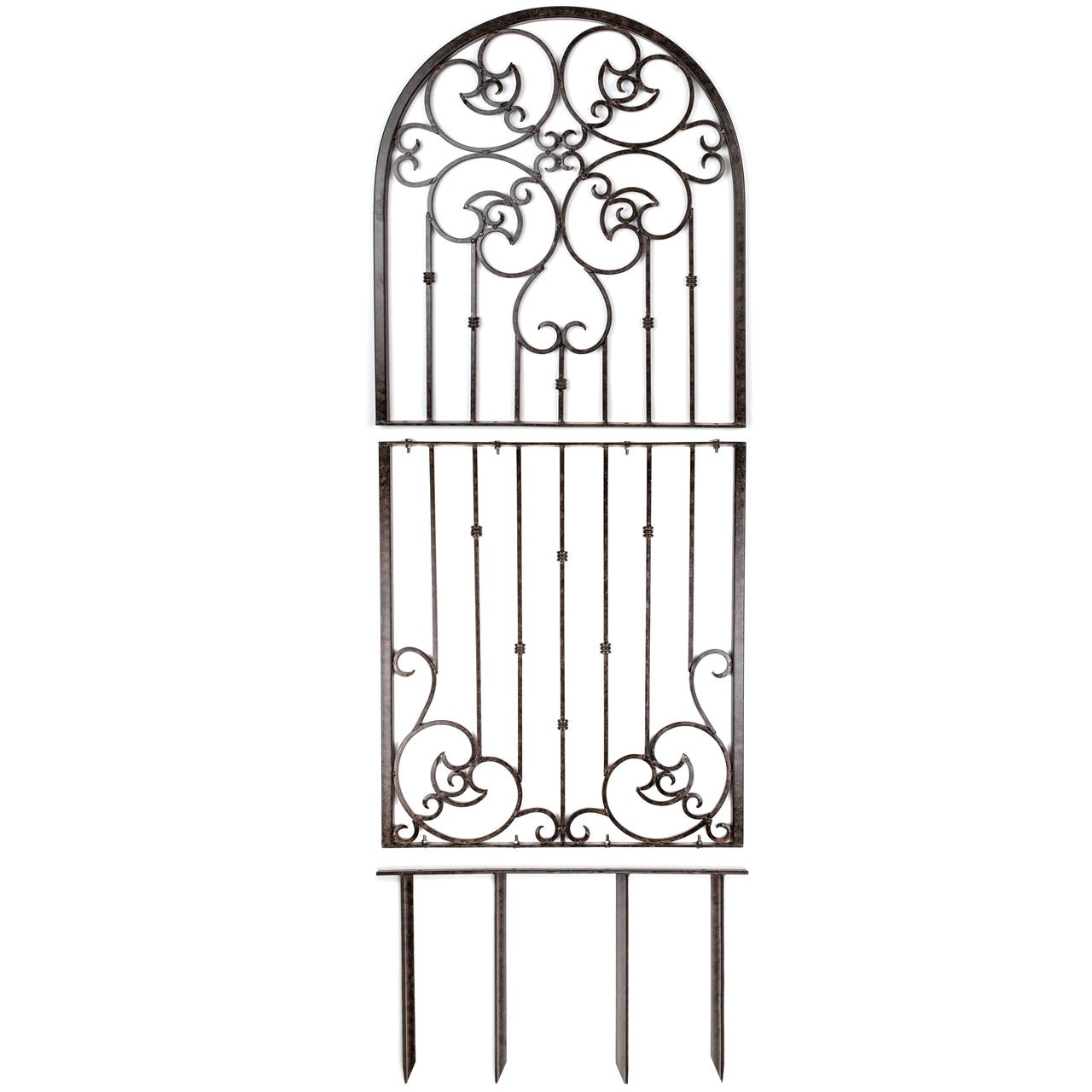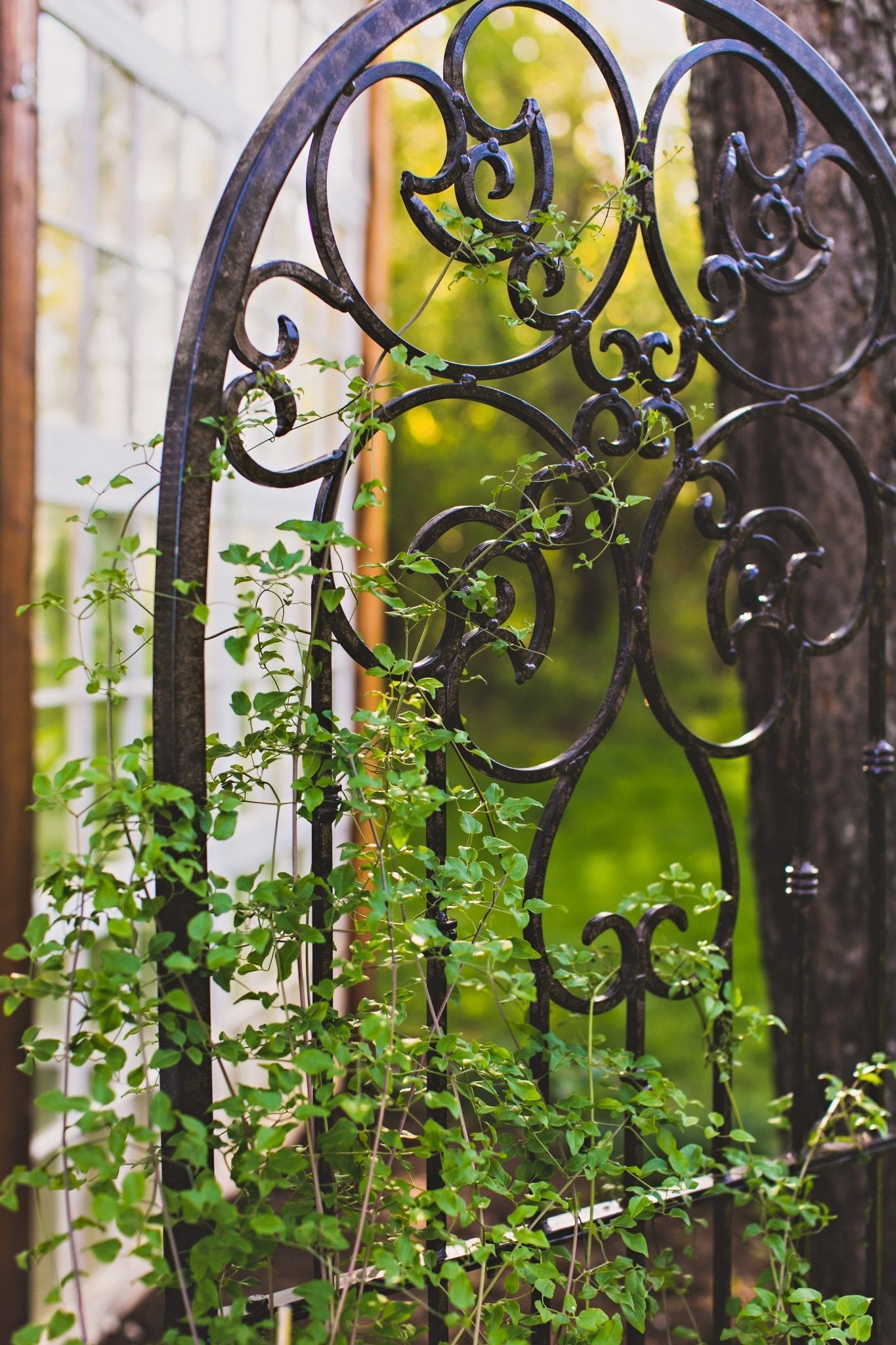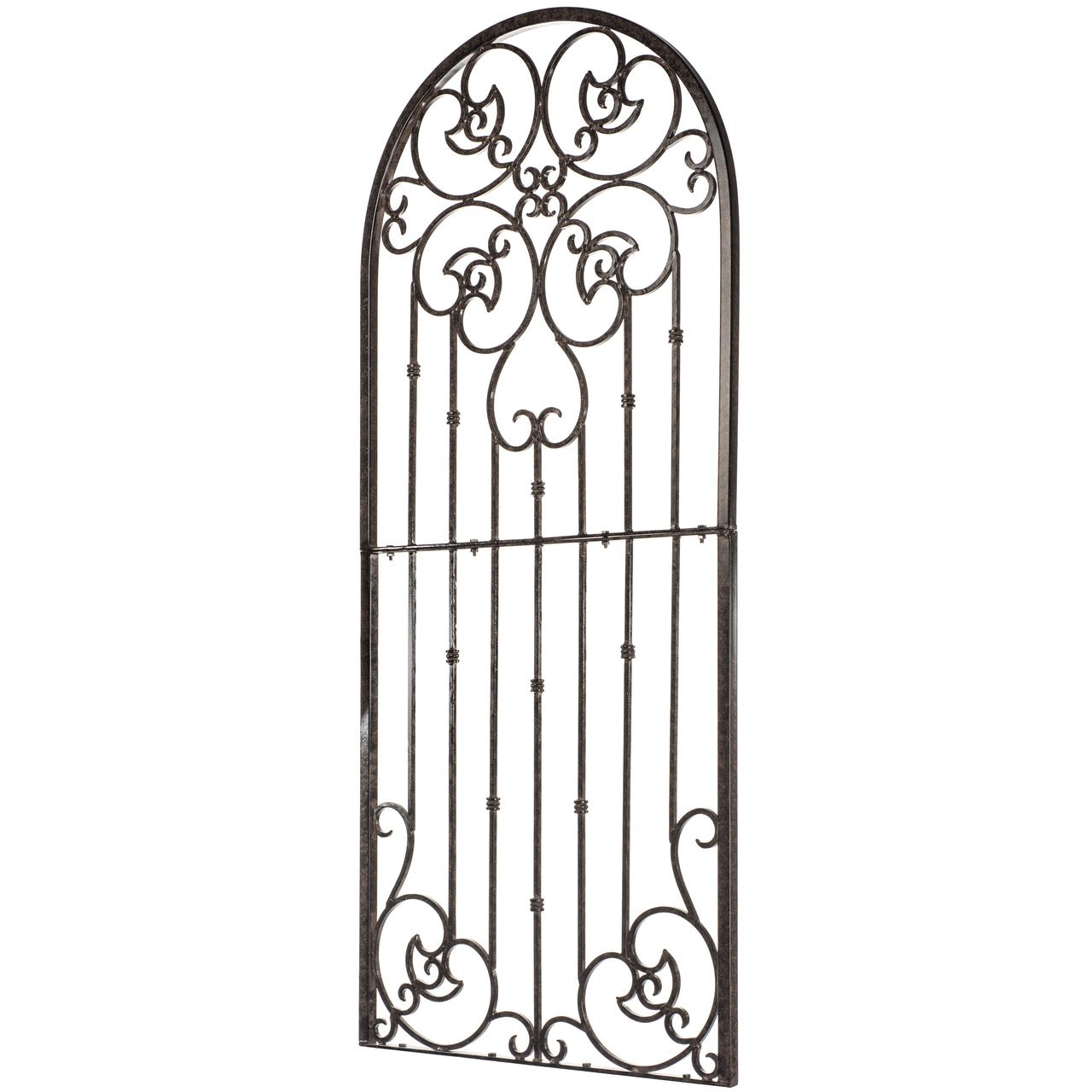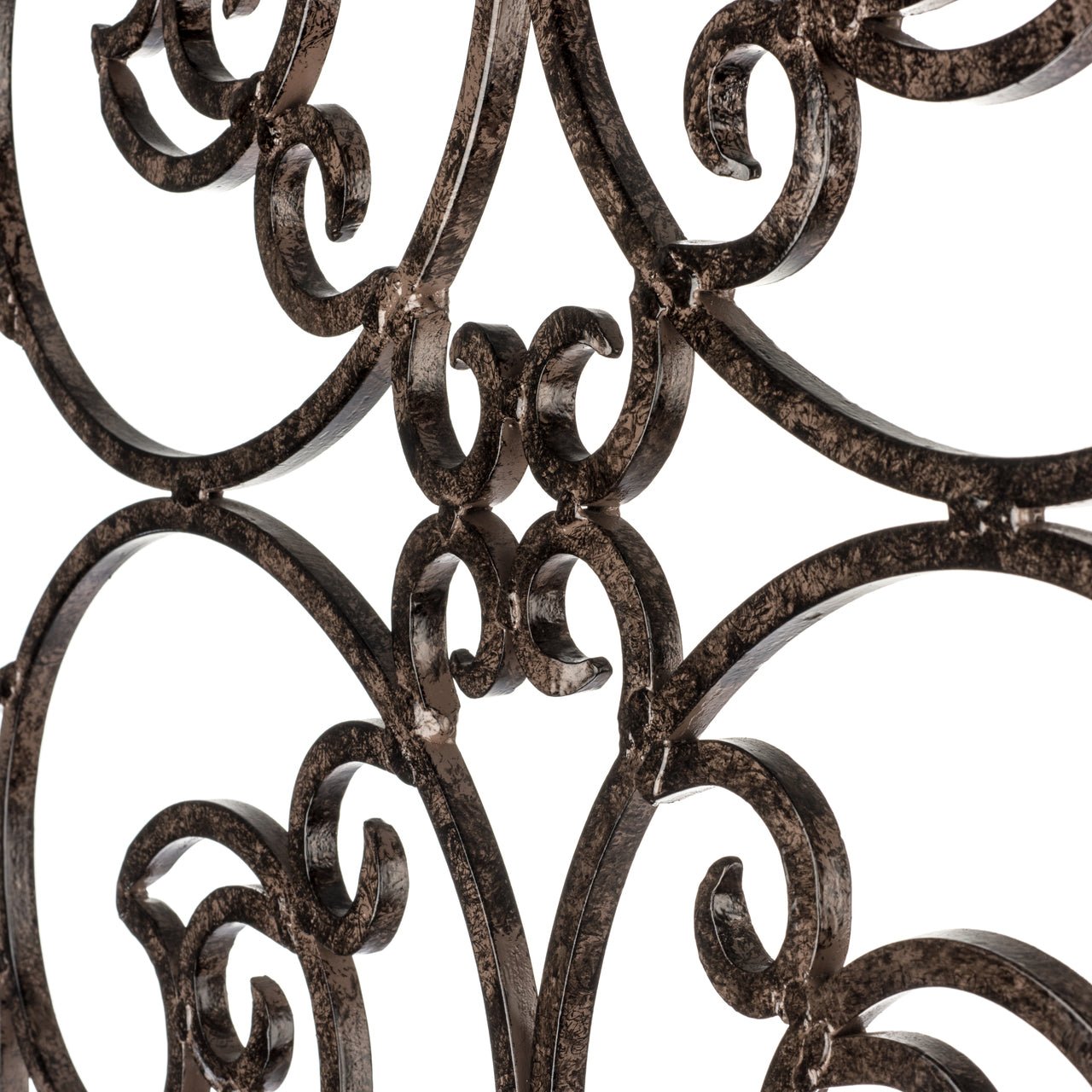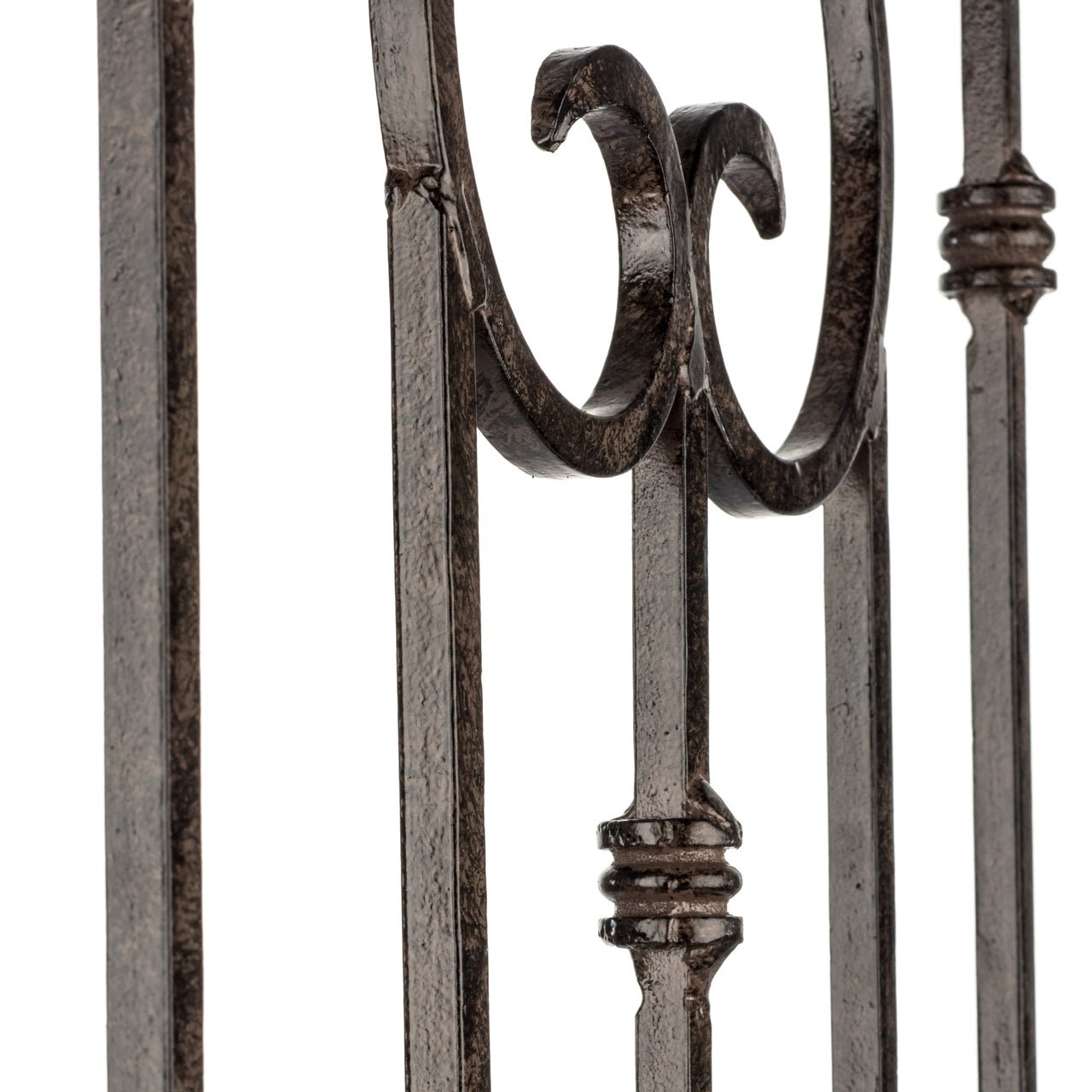 H Potter Garden Trellis Wrought Iron Heavy Scroll Metal Decoration
Regular price
Sale price
$269.50
Unit price
per
Sale
Sold out
Add to Cart