Regular price
Sale price
$116.00
Unit price
per
Sale
Sold out
SKU: GAR519S4
Weight: 16.0 lb
Product Description

HANDCRAFTED – HOME DÉCOR ACCENT

– Stainless steel rectangular planter box with an antique copper hand-applied finish for luxurious appeal. This indoor planter box is current with a timeless feel. Use indoors as an herb planter on a windowsill to connect with the outdoors or place outdoors on your patio, deck, or tabletop. Complete with custom rectangular drainage tray, this home décor accent is designed to add character to your living space. No plants included.

NATURE BASED PLANTER FOR ALL SEASONS

– At widest outer points, approximately 16 inches long by 6 inches wide by 5.5 inches high.  This planter garden box will make an eye-catching focal point and impressive statement wherever it's placed. Sold as a single garden planter, beautiful displayed as centerpieces or multiples lining your dining table. Unique and sturdy, if you're looking for something memorable, this beautiful window box planter would make a perfect wedding decoration or birthday gift idea.

HEAVY AND DURABLE CONSTRUCTION

– Built to last, use with any seasonal décor. Stunning filled with herb pots or flower pots and covered with sheet moss or plant directly inside the metal planter. Easy to update and freshen your holiday decor. Try a color theme this season and a texture theme next month. Simple enough to blend with any home décor. Trending now, the rich antique copper finish adds earthy warmth to your traditional or modern home.

INTRICATE DETAILING – MINIMALIST STYLE

– Plants not only promote a healthy home environment but can offer a touch of elegant beauty to your home and garden. Uniquely designed with a heavy, durable construction, the H Potter rectangular succulent planter is perfect for alfresco dining and outdoor living. Tranquility of greenery is an ideal mood setter and stress reliever, this gardening planter is the perfect size to fit any location and can be moved easily.

QUALITY BY H POTTER

– H Potter has been designing and manufacturing premium quality garden products for over 20 years. We do not pretend to be the cheapest, but you get what you pay for. Packaged well, with stunning craftsmanship and backed by great customer service, we're proud to say our garden products are built to last.

FAQ

Does H Potter do custom work? 

Custom work is not available. Items are only available in the sizes, finishes and colors shown on our website.

Where are H Potter products made? 

H Potter items are manufactured at our partnered factory in India. Glass terrariums are handcrafted in India and China.

Does H Potter offer discounts? 

H Potter does not offer discounts, but we do offer fast, free shipping and exceptional customer service.

Can H Potter provide detailed information about warehouse deals? 

We do not have specific pictures or information regarding each individual warehouse deal item.Warehouse deals are typically customer returns or photo shoot items. We inspect items upon their return to make sure glass is not broken, items have not been used or major components are not missing, this said, items could have dents or dings, hardware may be missing, outer boxes may show wear and tear. It is not feasible to provide specific photos detailing the issues as each individual item would need its own sku identification.

Does H Potter ship outside of the United States? 

Currently, H Potter is offering shipping to Canada, please note duties and shipping charges at checkout which are paid by the customer.

Does H Potter offer replacement parts? 

H Potter does not keep an inventory of replacement parts. If an item arrives and a small part is damaged, please contact us for solutions.

Does H Potter offer replacement glass? 

H Potter does offer replacement glass for lanterns and torches. Please contact H Potter via text at 208-640-4206 if replacement glass items are showing out of stock. When ordering replacement glass for lanterns please note the lantern SKU for which you are requesting the replacement glass

Please use this link to purchase lantern glass.

Please use this link to purchase torch glass.

What is H Potter's return policy? 

Materials & Care 

Drainage trays are a standard feature to our small planters. These trays can only hold the amount of water to fill the tray. If excessive over-watering occurs the tray will not be able to hold water in excess of its capacity.

H Potter planters are made with stainless steel. To create the antique copper finish, first the planters are electroplated with a copper finish, next we apply a hand-rubbed antique finish and the final step is an application of a high grade clear-coat protective sealer. To add a bit of extra protection to the finish, you might choose to apply a coat or two of clear polyurethane annually to the inside and outside of the planter. This can be purchased in a spray can at a hardware type store. You might also choose to apply this protective covering before first use.

Your water may contain minerals, chlorine and/or fluoride which may by unfriendly to the finish on the planter. H Potter planters are not designed to be used as fountains. Water spilling over the sides of the planter may affect the finish of the planter and/or may cause water stains or water spots. Additives in the soil used might also contain chemicals which when over-watered may spill over the sides and run down the planter potentially affecting the finish.  Water sitting in the drainage tray may also affect the finish of the tray.

We choose to clean our planters with a soft, non-abrasive cloth along with water and a small amount of mild dish soap.

If you are using the planter outdoors, you might consider inside storage during the winter based on the weather conditions in your area.

Measurements other images

At widest outer points, approximately 16 inches long by 6 inches wide by 5.5 inches high.

Share
View full details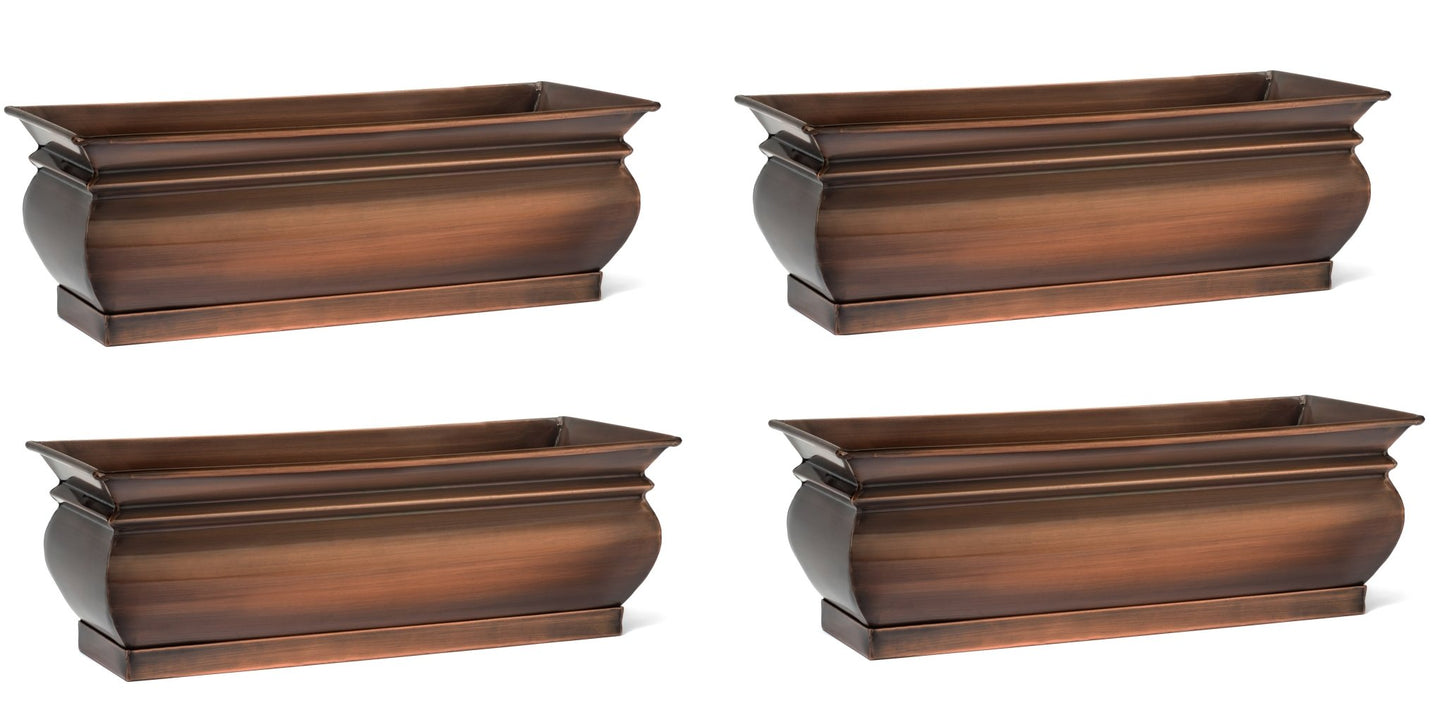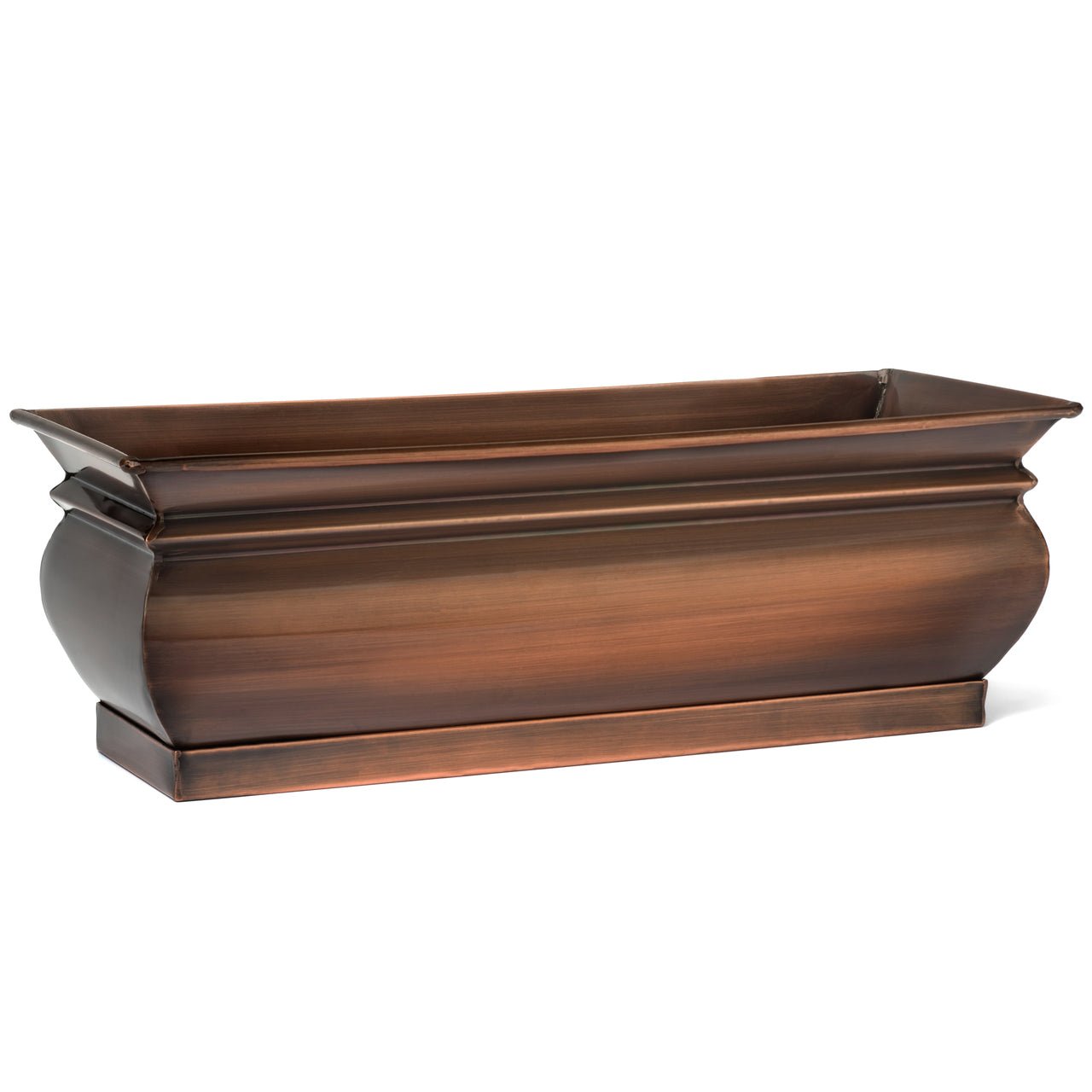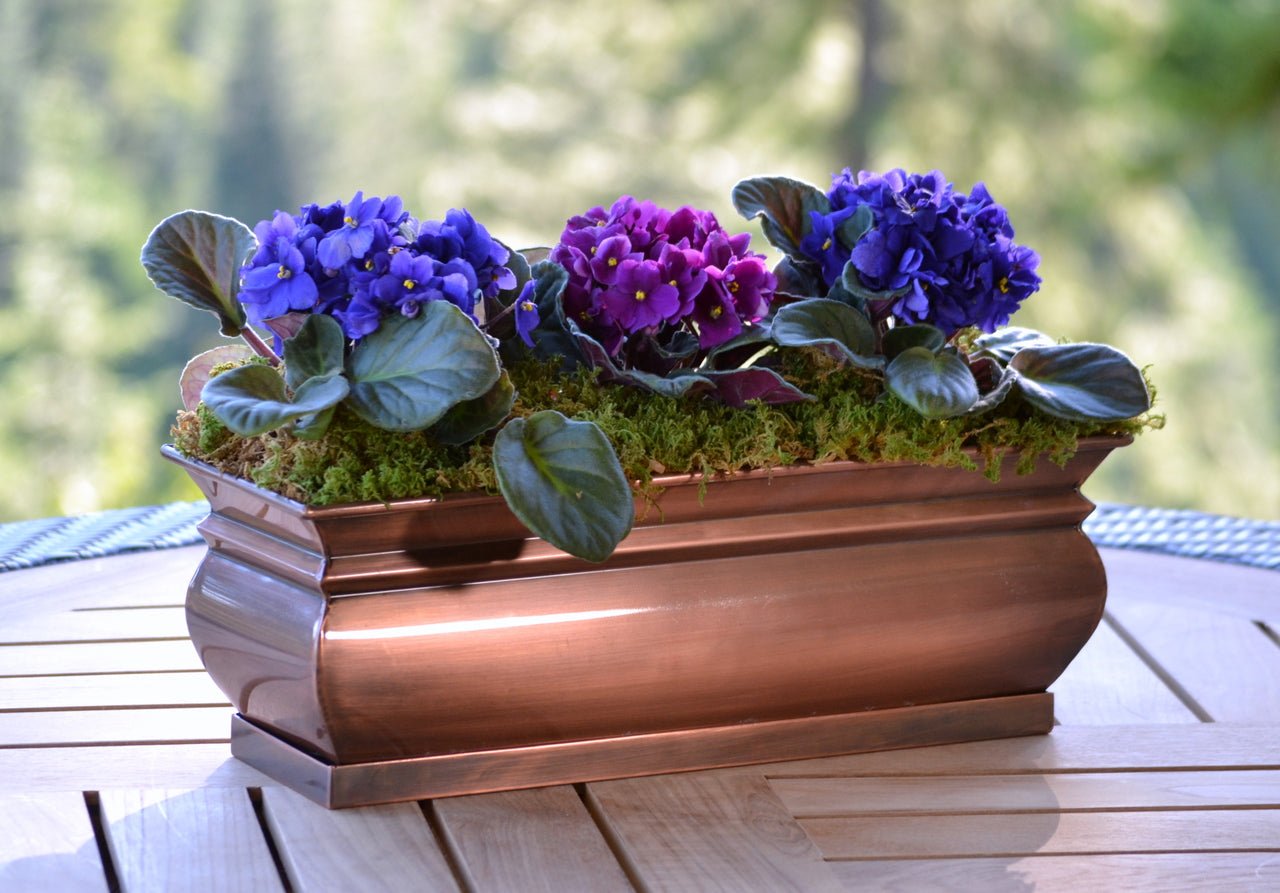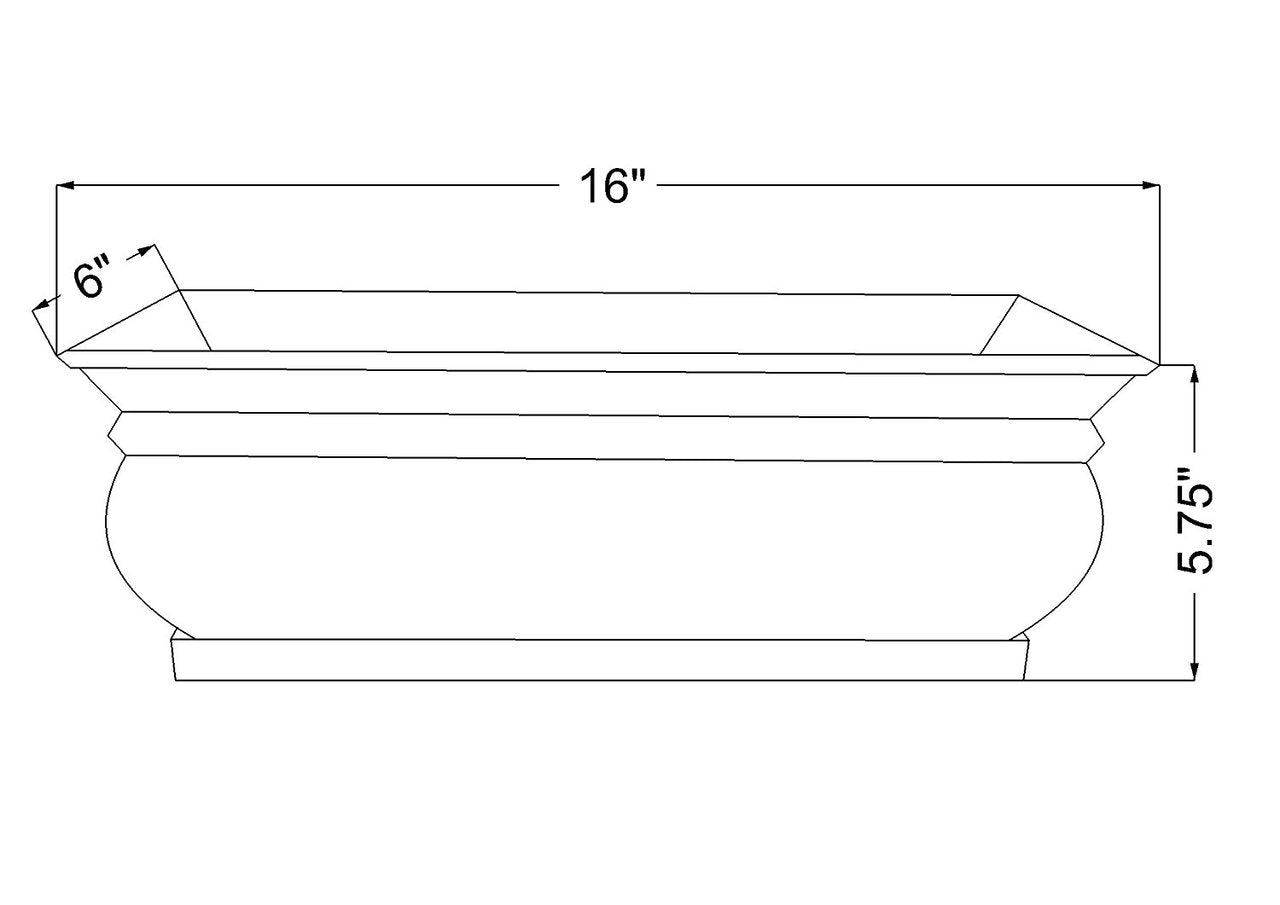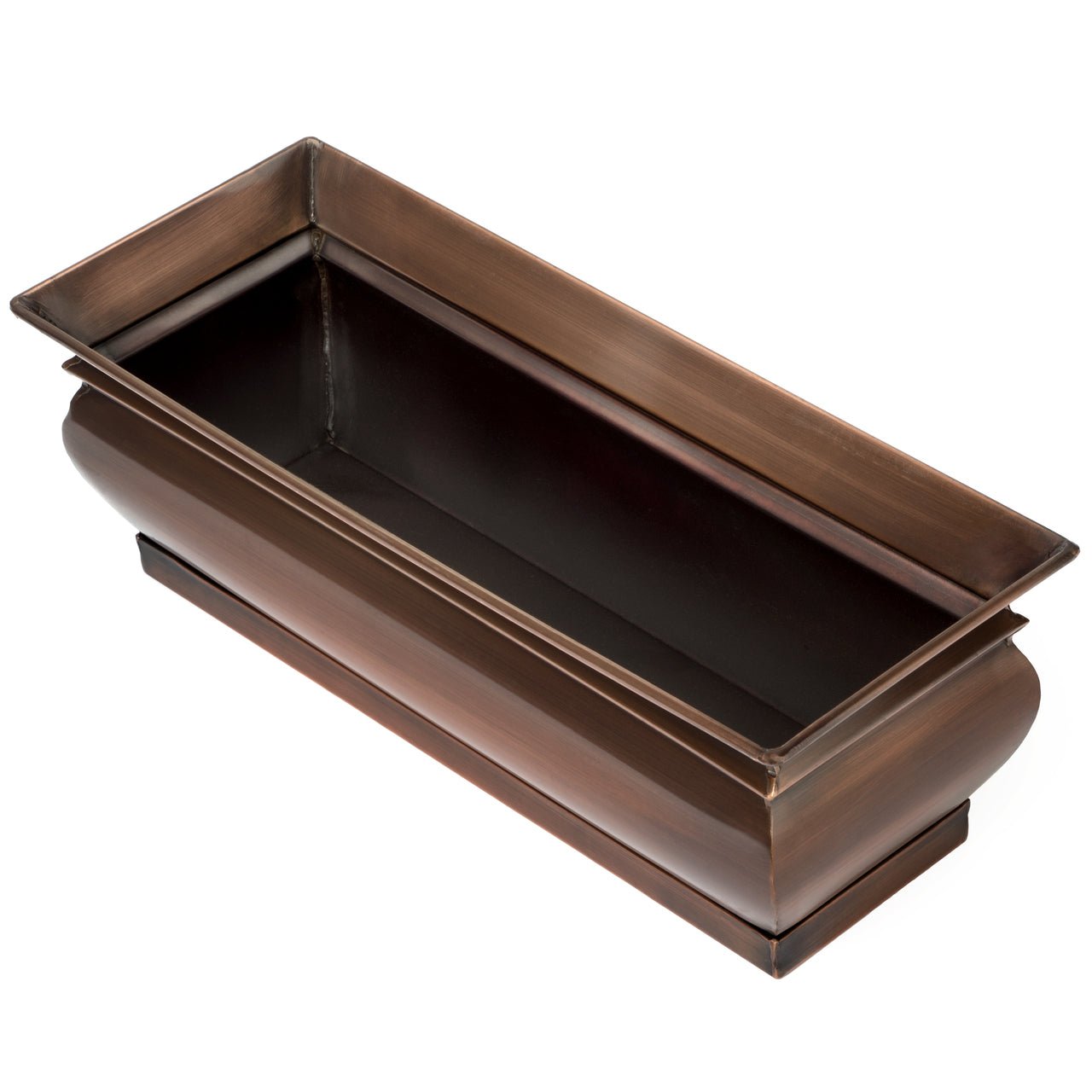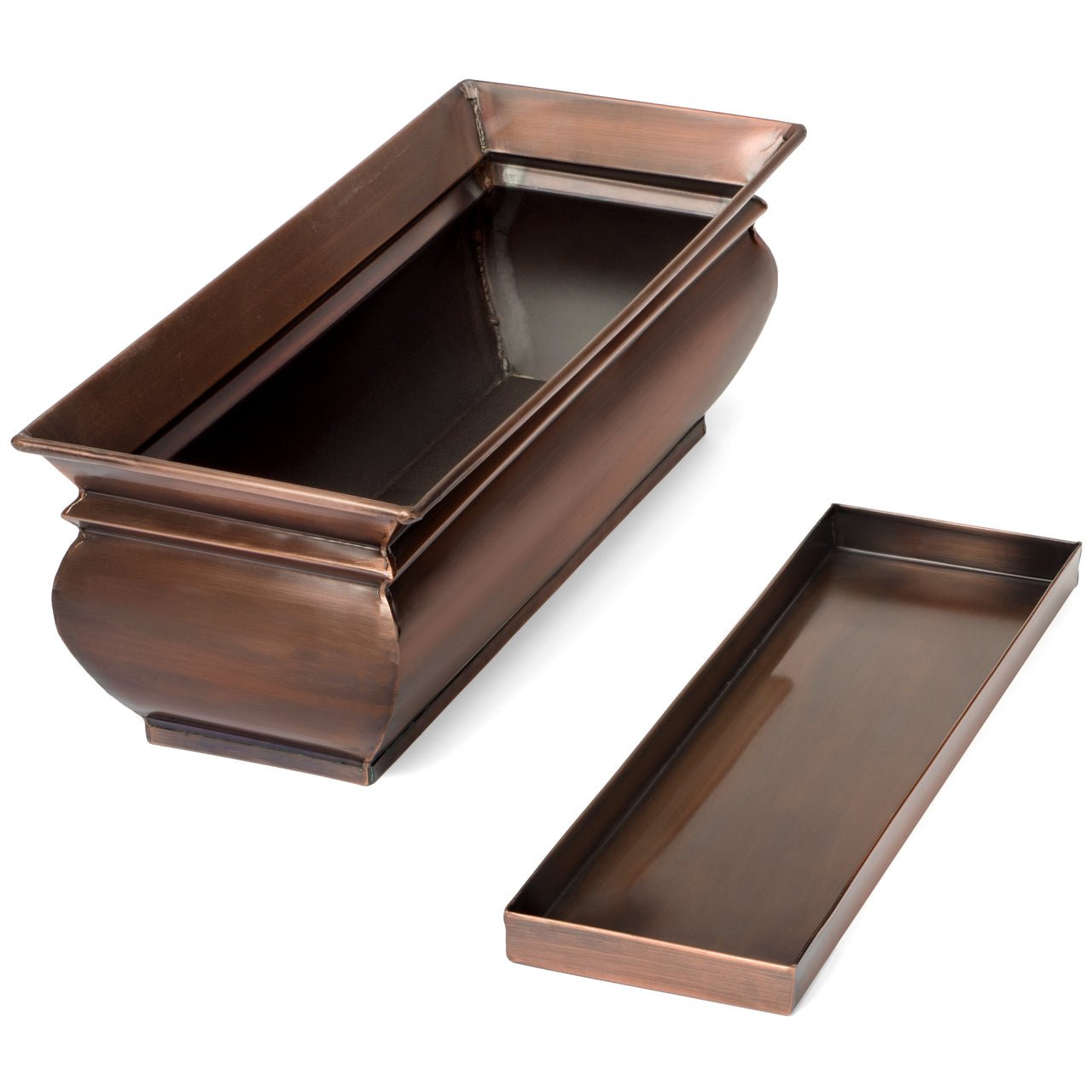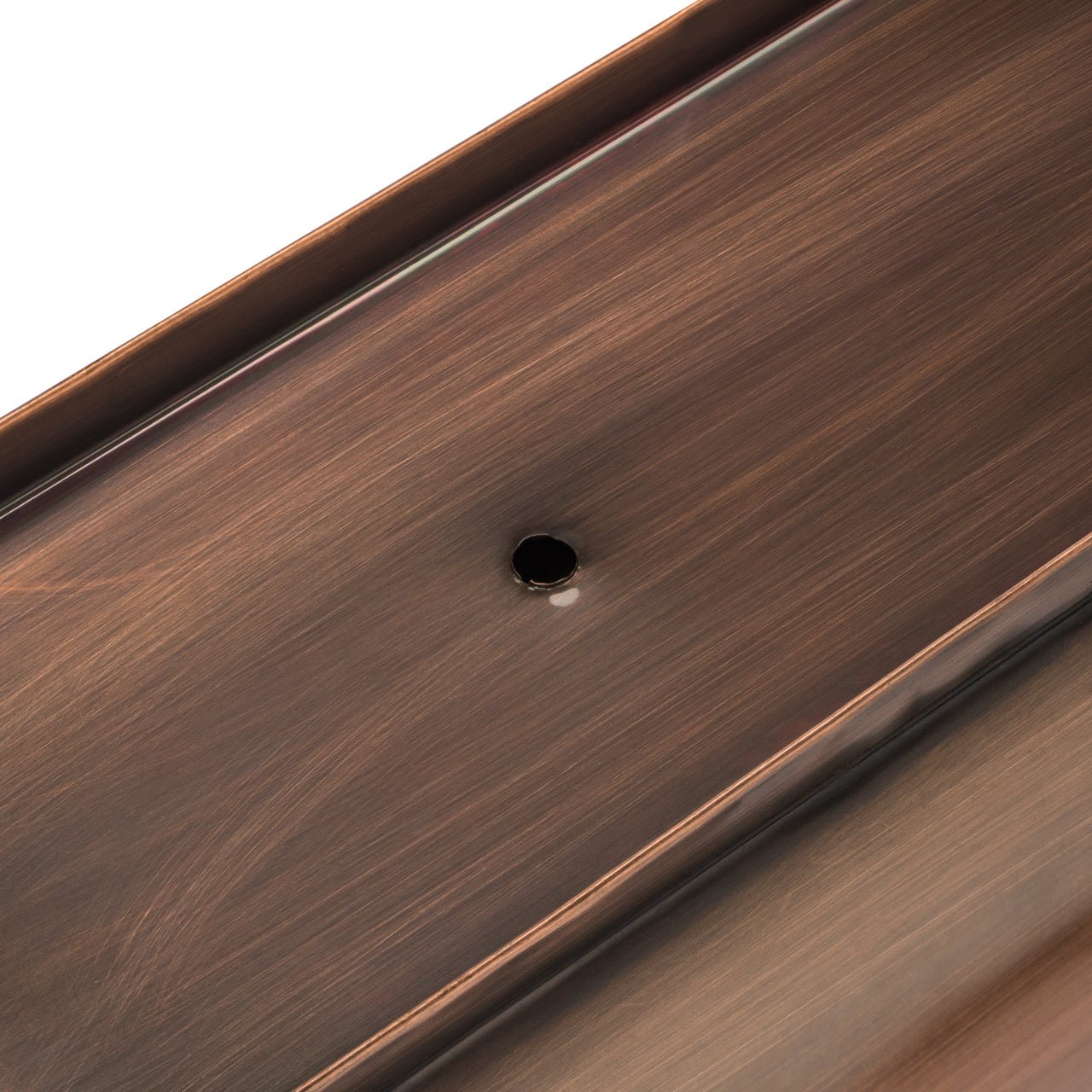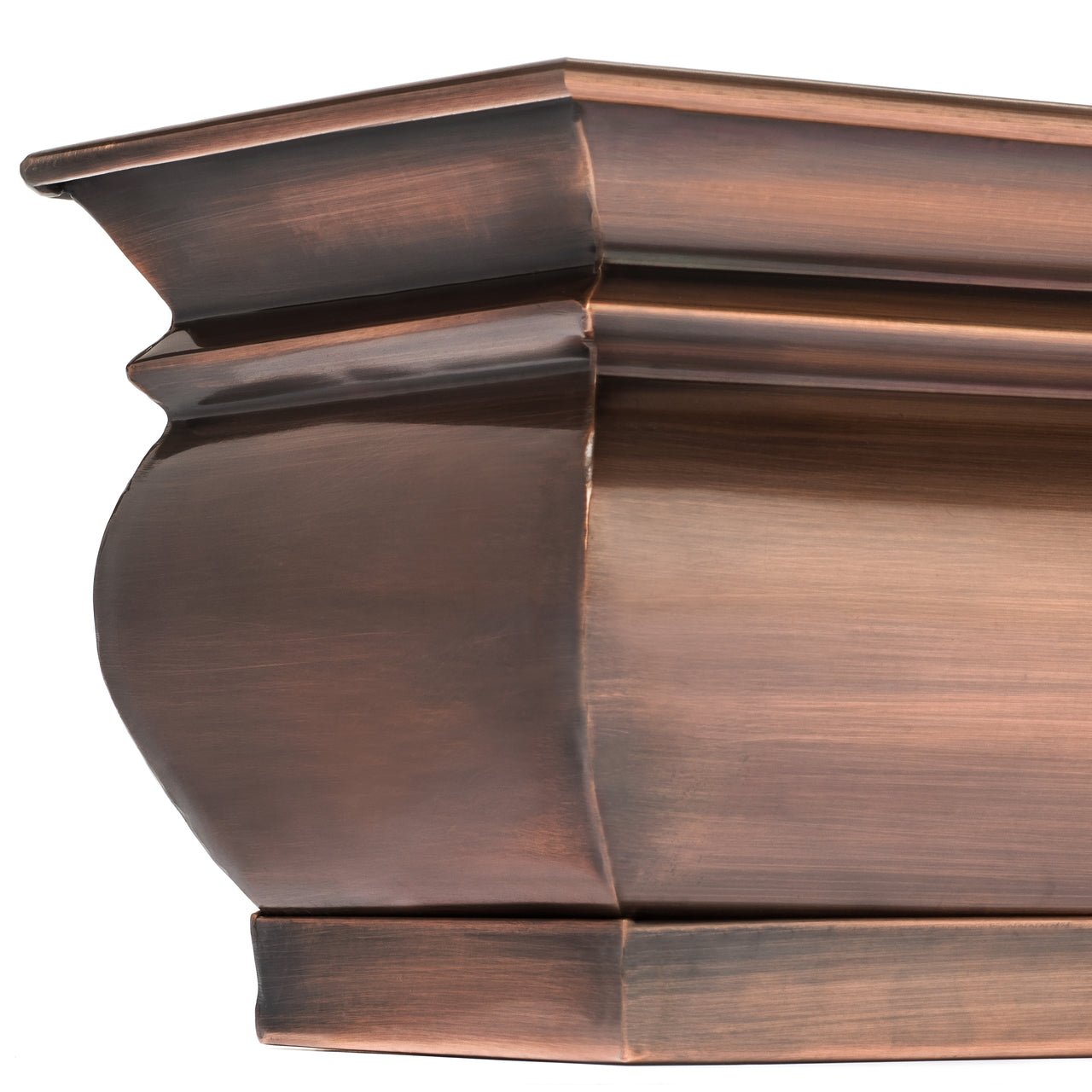 H Potter Window Box Flower Garden Planter Indoor Outdoor Set of 4
Regular price
Sale price
$116.00
Unit price
per
Sale
Sold out
Add to Cart