H Potter Planter Pots Set of 3 Outdoor & Indoor Use Square, Succulent Flower Herb Box for Home, Patio, Garden, Deck, Balcony Antique Copper Finish GAR625A
H Potter Planter Pots Set of 3 Outdoor & Indoor Use Square, Succulent Flower Herb Box for Home, Patio, Garden, Deck, Balcony Antique Copper Finish GAR625A
Regular price
Sale price
$39.50
Unit price
per
Sale
Sold out
SKU: GAR625A
Weight: 4.0 lb
Product Description

Set of three small succulent pots with tray for succulent plants.Handcrafted from stainless steel with an antique copper finish and clear lacquer top coat. Perfect for a kitchen windowsill herb garden.

Each succulent planter pot is approximately 5 inches diameter at widest by 5 inches high, top opening approximately 3.5 inches. Each Planter has drainage with tray. Beautiful with flower , cactus herb, ivies, succulents or any foliage. Overall length of tray is 16 inches and 6 inches wide

H Potter has been designing and manufacturing premium quality garden products for over 20 years. We do not pretend to be the cheapest, but you get what you pay for. Packaged well, with stunning craftsmanship and backed by great customer service, we're proud to say our garden products are built to last.

Classic style pots, these decorative home accent succulent planters can be used anywhere from decks to desks, consider multiples for a party centerpiece or lining your dining table.

Succulent Plant Pots not only promote a healthy home environment but can offer a touch of elegant beauty to your home and garden. Tranquility of greenery is an ideal mood setter and stress reliever, these gardening succulent planters are the perfect size to fit any location and can be moved easily. Planters can also be used as a kitchen herb garden.
Share
View full details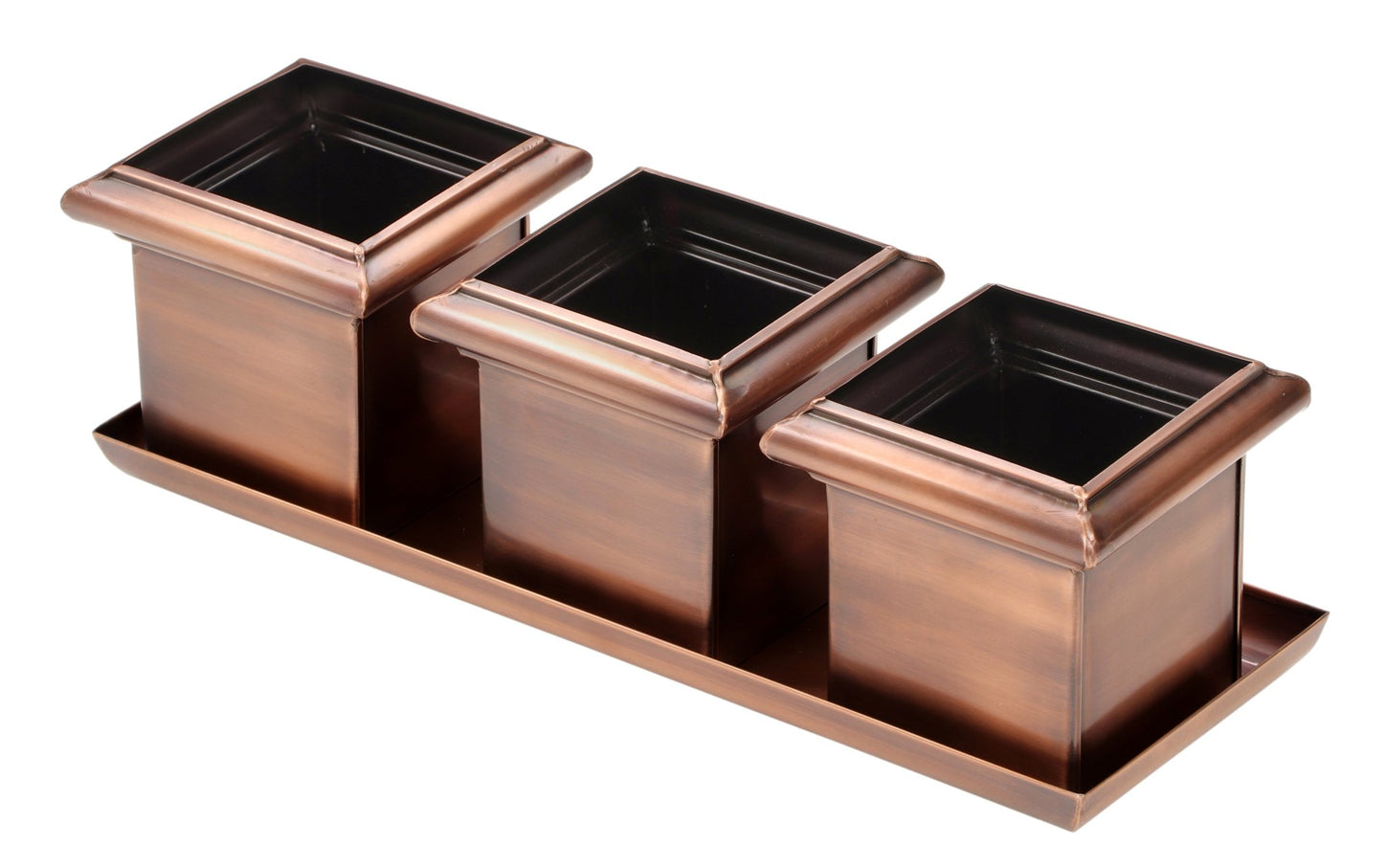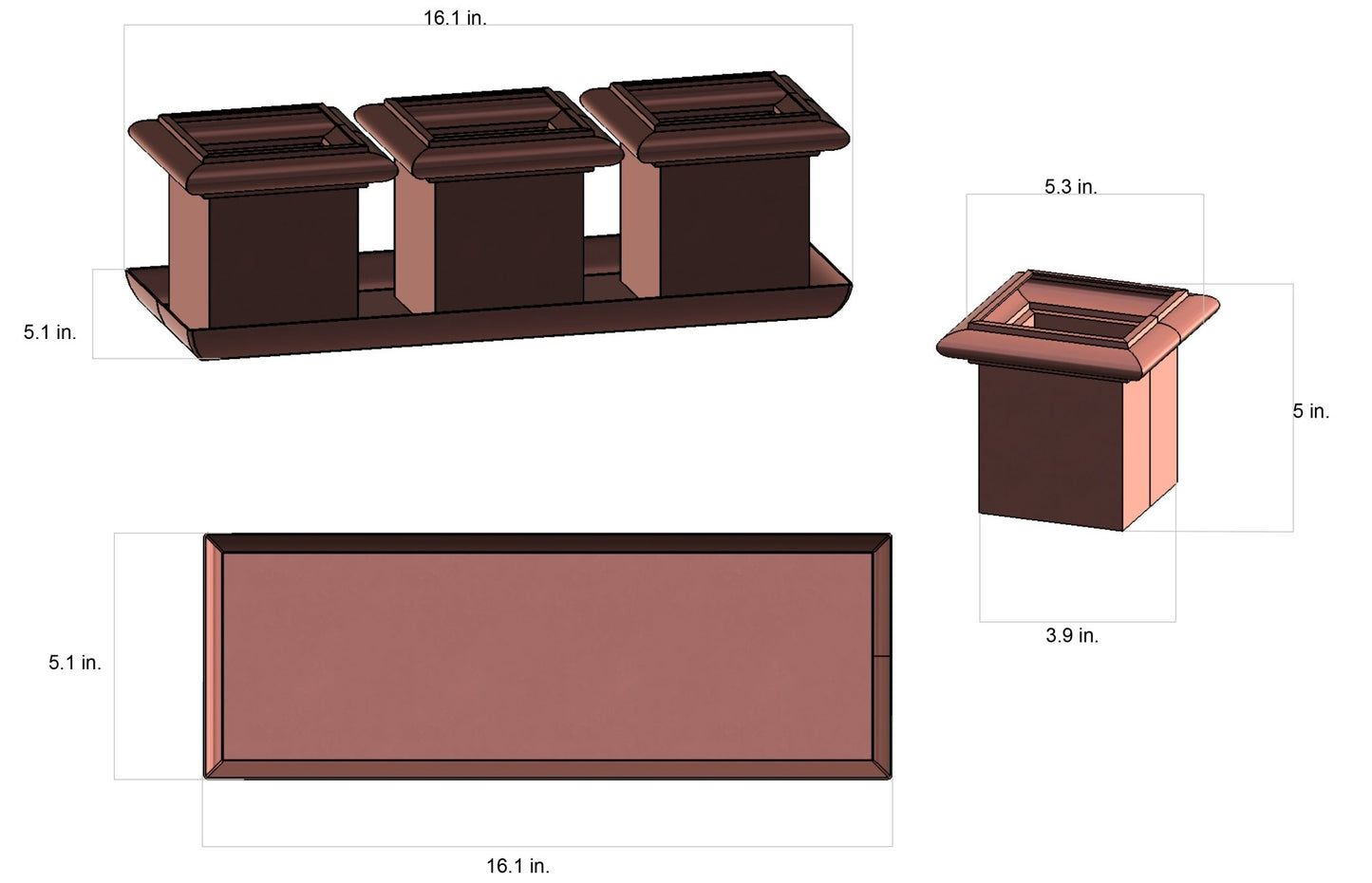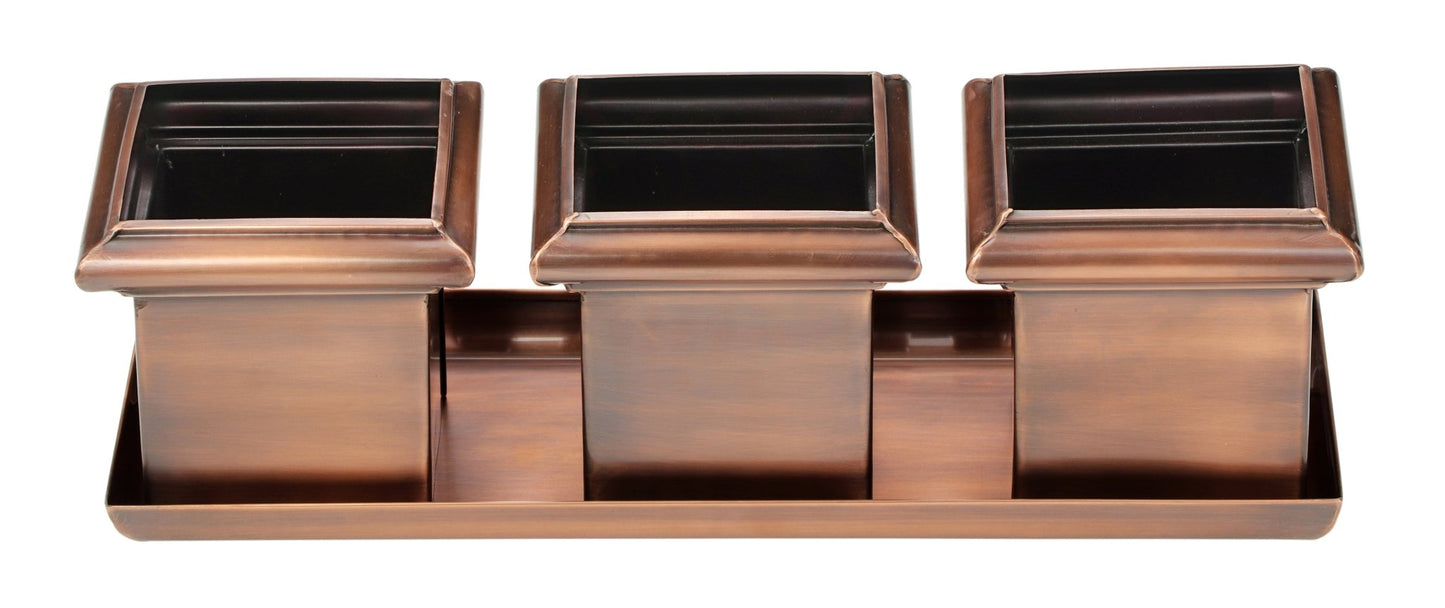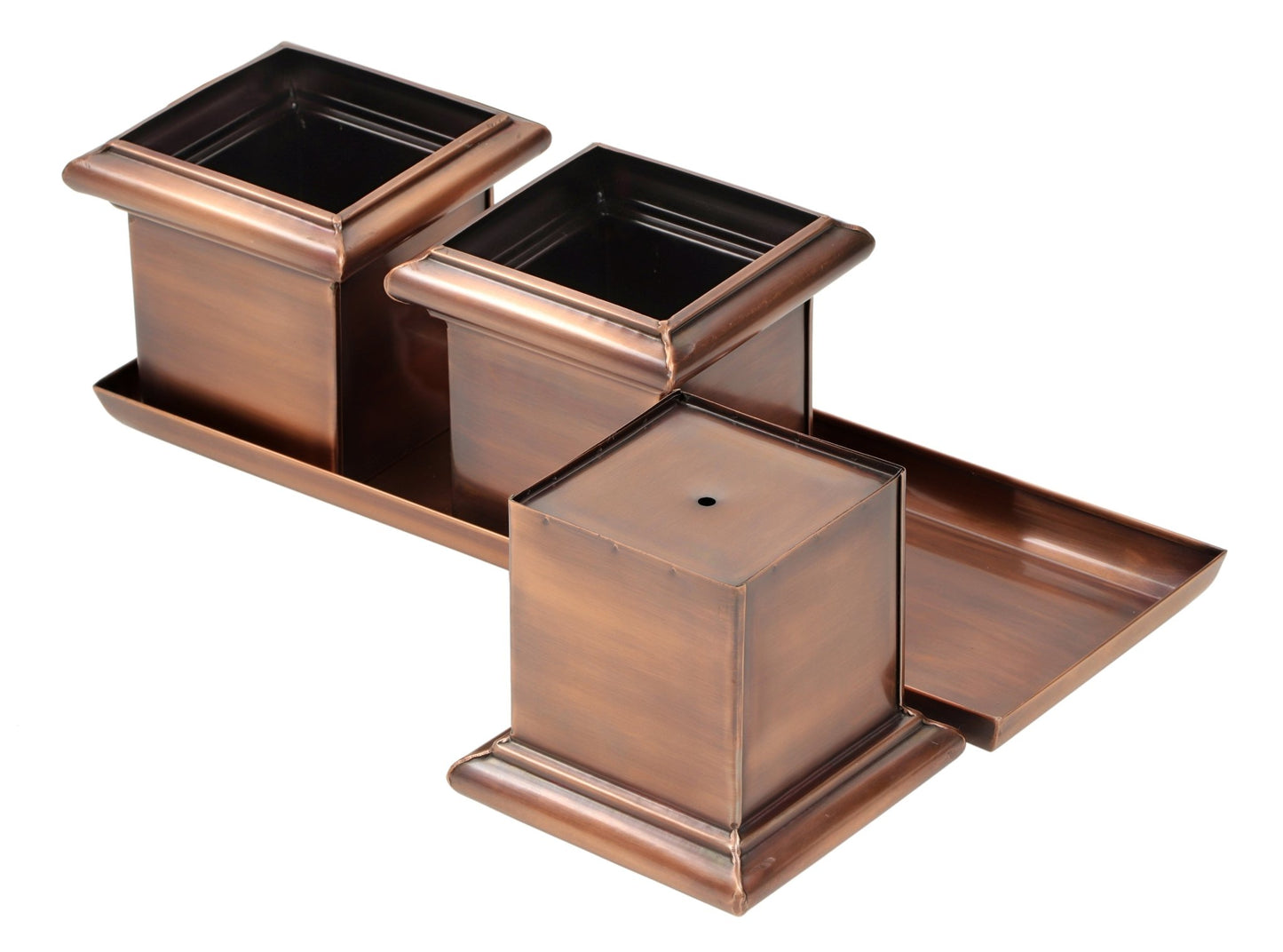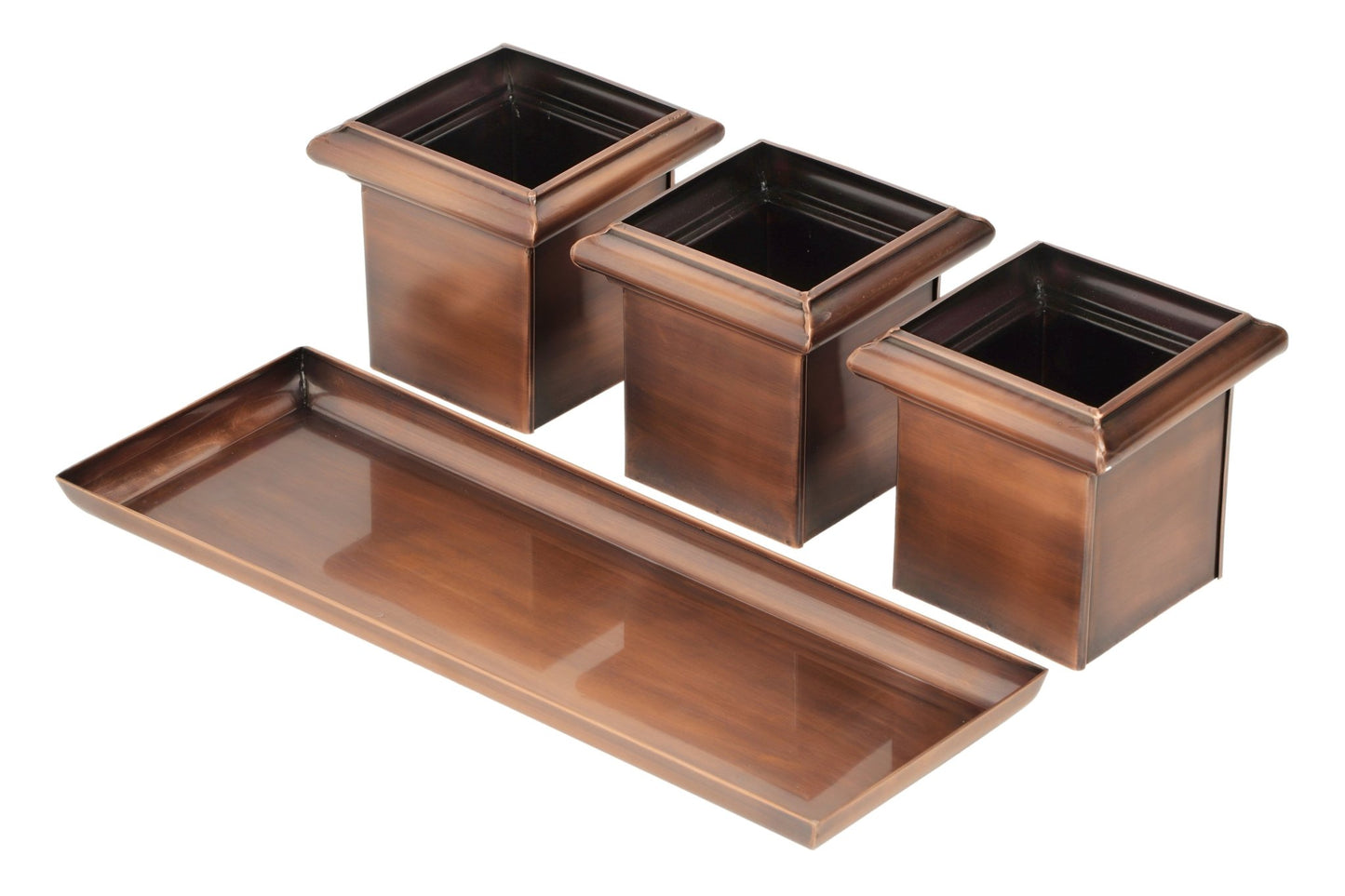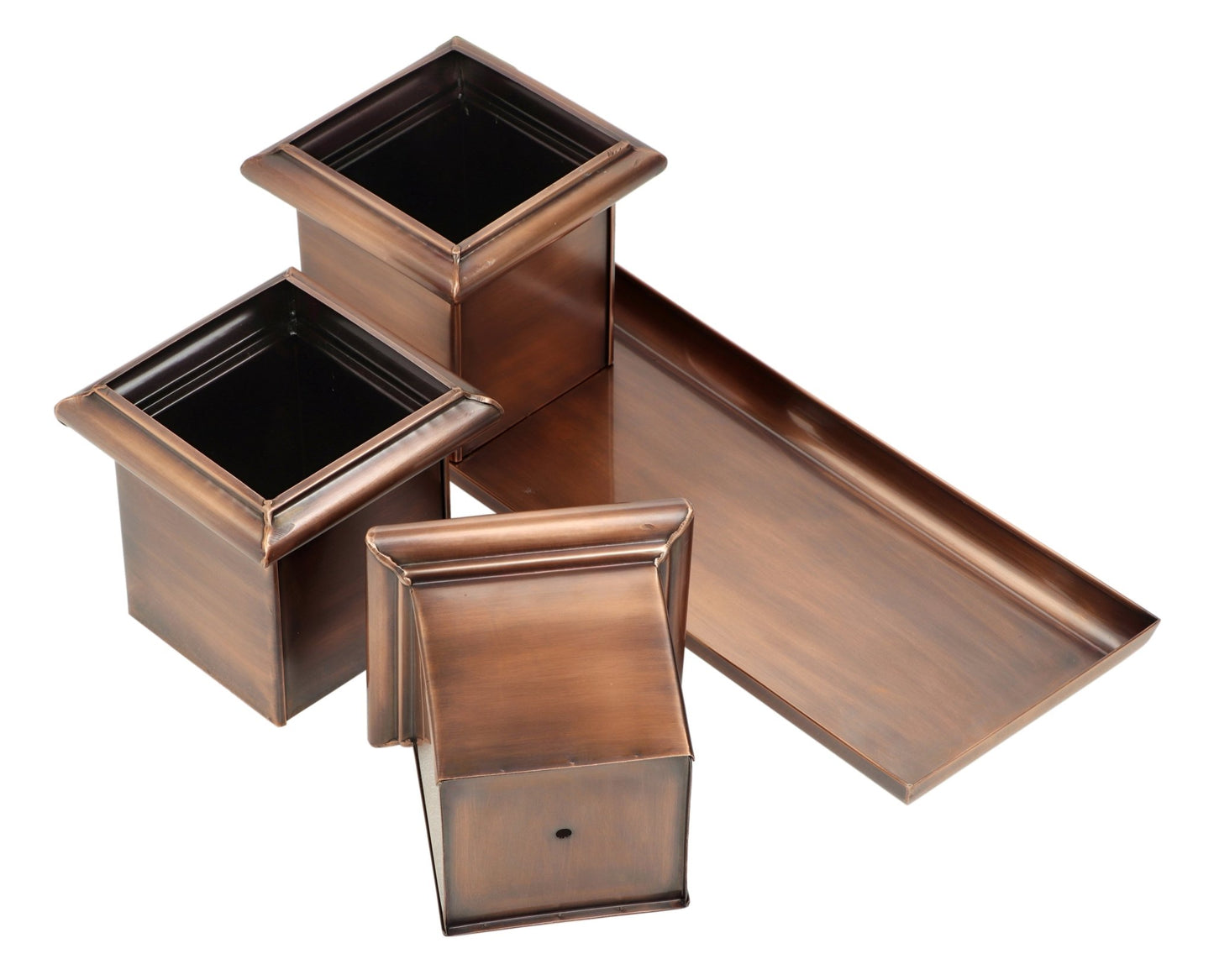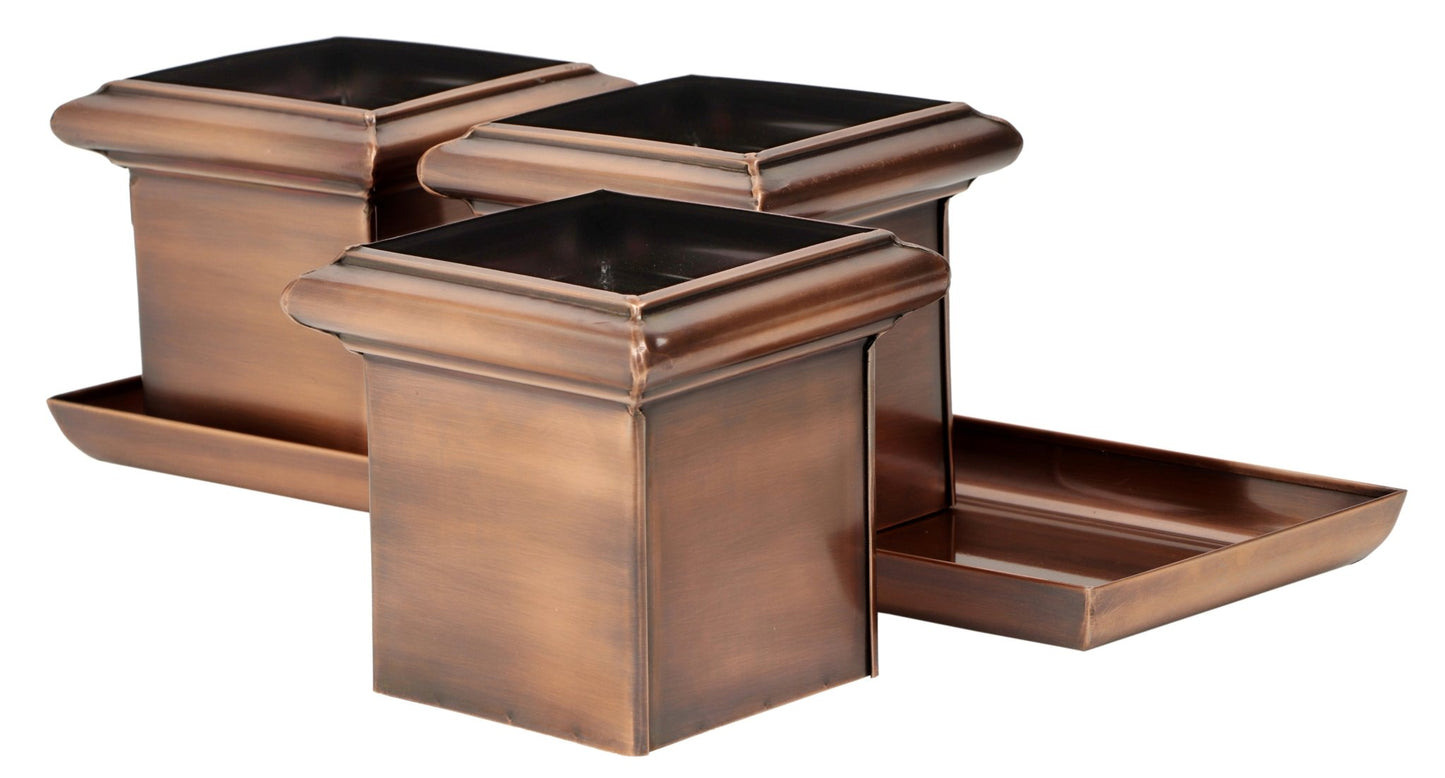 H Potter Planter Pots Set of 3 Outdoor & Indoor Use Square, Succulent Flower Herb Box for Home, Patio, Garden, Deck, Balcony Antique Copper Finish GAR625A
Regular price
Sale price
$39.50
Unit price
per
Sale
Sold out
Add to Cart