Regular price
Sale price
$89.50
Unit price
per
Sale
Sold out
SKU: 65-7R
Weight: 6.0 lb
Product Description

HANDCRAFTED CURVED GLASS TERRARIUM

Glass house sits atop a gray powder-coated metal tray which rests on ball feet. This geometric planter box is considered a closed not open terrarium where plants grow in a high humidity environment. Complete with custom, functional plastic liner and planting instructions, this home décor accent is designed to add character to your living space.

WARDIAN CASE FOR ALL SEASONS

Approximately 9.5 inches long x 5.75 inches wide x 13 inches tall, the metal planting tray itself is 2"deep. This Wardian Case will make an eye-catching focal point and impressive statement wherever it's placed. Sold as a single glass box planter, it's beautiful displayed as centerpieces or multiples lining your dining table. Unique and sturdy, this beautiful terrarium planter would make a perfect wedding decoration or birthday gift idea.

QUALITY BY H POTTER

H Potter has been designing and manufacturing premium quality garden products for over 25 years. We do not pretend to be the cheapest, but you get what you pay for. Packaged well, with stunning craftsmanship and backed by great customer service, we're proud to say our garden products are built to last. Moss, props and plants not included, terrarium only.

GLASS GREENHOUSE FOR ANY SEASON

Built to last, use with any seasonal décor. Glass is 3 mm thick and solder is lead-free to protect you and the environment. Stunning filled with any plants from strawberry begonias to friendship plants. Easy to update and freshen your holiday decor. Simple enough to blend with any home décor. Trending now, terrariums add earthy warmth to your traditional or modern home.

TERRARIUM PLANTS

Plants not only promote a healthy home environment but can be easy to care for in this uniquely designed case.  With a heavy, durable construction, create a miniature fairy garden within the glass walls. Tranquility of greenery is an ideal mood setter and stress reliever, this gardening planter is the perfect size to fit any location and can be moved easily. Use indoors on any tabletop to connect with the outdoors.

FAQ

Does H Potter do custom work? 

Custom work is not available. Items are only available in the sizes, finishes and colors shown on our website.

Where are H Potter products made? 

H Potter items are manufactured at our partnered factory in India. Glass terrariums are handcrafted in India and China.

Does H Potter offer discounts? 

H Potter does not offer discounts, but we do offer fast, free shipping and exceptional customer service.

Can H Potter provide detailed information about warehouse deals? 

We do not have specific pictures or information regarding each individual warehouse deal item.Warehouse deals are typically customer returns or photo shoot items. We inspect items upon their return to make sure glass is not broken, items have not been used or major components are not missing, this said, items could have dents or dings, hardware may be missing, outer boxes may show wear and tear. It is not feasible to provide specific photos detailing the issues as each individual item would need its own sku identification.

Does H Potter ship outside of the United States? 

H Potter is not offering shipping outside of the lower 48 states.  Duties and shipping charges to other locations are often more expensive than the item itself.

Does H Potter offer replacement parts? 

H Potter does not keep an inventory of replacement parts. If an item arrives and a small part is damaged, please contact us for solutions.

Does H Potter offer replacement glass? 

H Potter does offer replacement glass for lanterns and torches. Please contact H Potter via text at 208-640-4206 if replacement glass items are showing out of stock. When ordering replacement glass for lanterns please note the lantern SKU for which you are requesting the replacement glass

Please use this link to purchase large lantern glass.

Please use this link to purchase small lantern glass.

Please use this link to purchase torch glass.

What is H Potter's return policy? 

Materials & Care 

Planting your terrarium. To begin, start with a layer of pea gravel and then mix in a handful of activated charcoal, spreading this mixture evenly on the bottom of your tray. Next, add a layer of soil to nearly fill your tray. Carve small cavities where you wish to place your plants. If your plant has a root ball larger than the depth of your tray, gently tease out the roots horizontally. Once you insert your plants into the little holes, bury the roots and tamp the soil to help remove air pockets.

Lastly, water very lightly, as your terrarium will be recycling its own water and you don't want waterlogged soil. Place the glass top on your terrarium, sit back and relax.

Choose plants that thrive in a humid environment and don't place your terrarium in direct sunlight. Be creative and have fun creating your own miniature indoor garden.

Terrariums are a low maintenance home garden. Every few weeks rotate your terrarium and consider opening your terrarium to give your plants a little ventilation. Prune away anything not looking its best and wipe glass with a clean cloth.

Measurements other images

Approximately 9.5"L x 5.75"W x 13"H

.
Share
View full details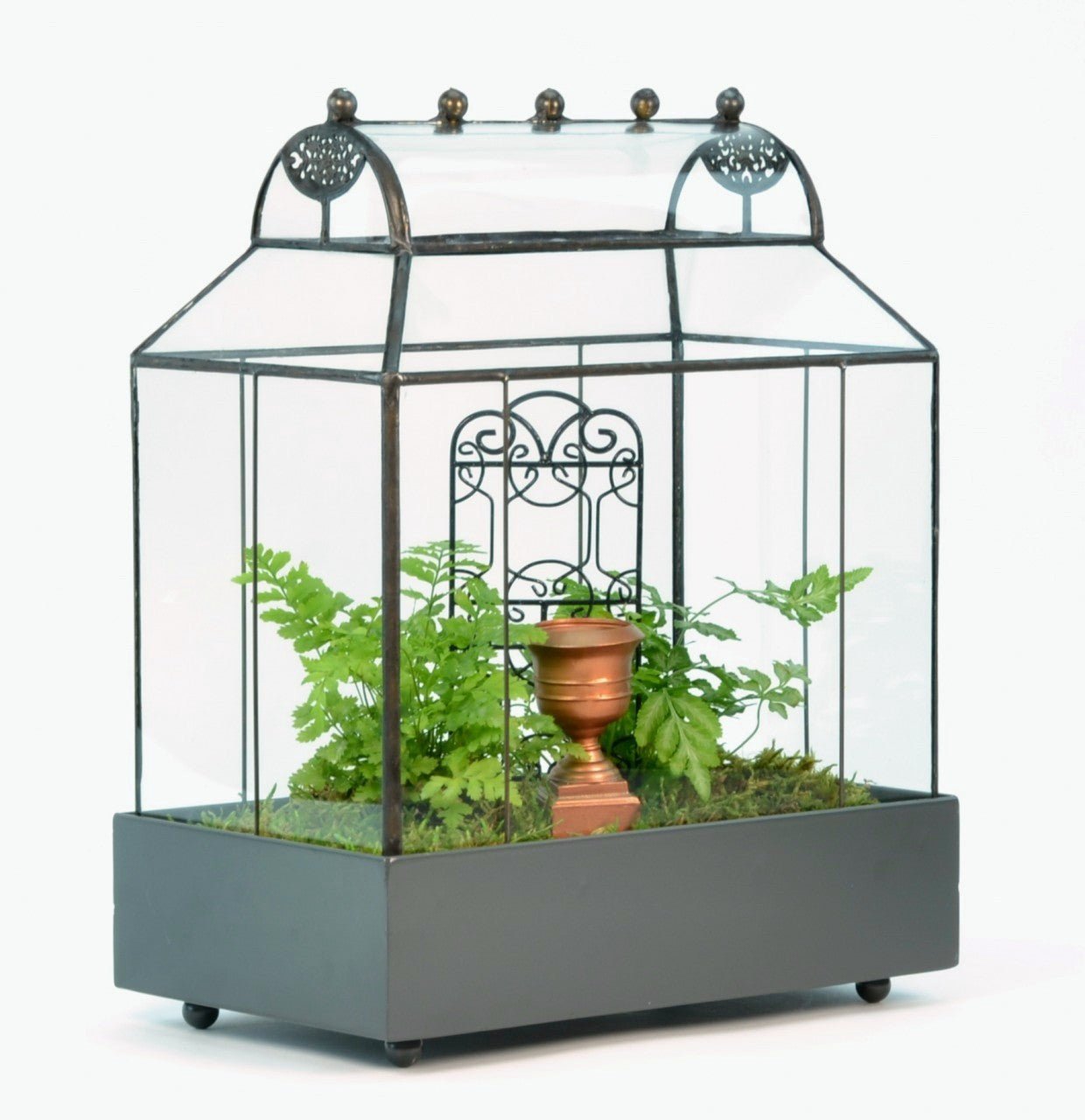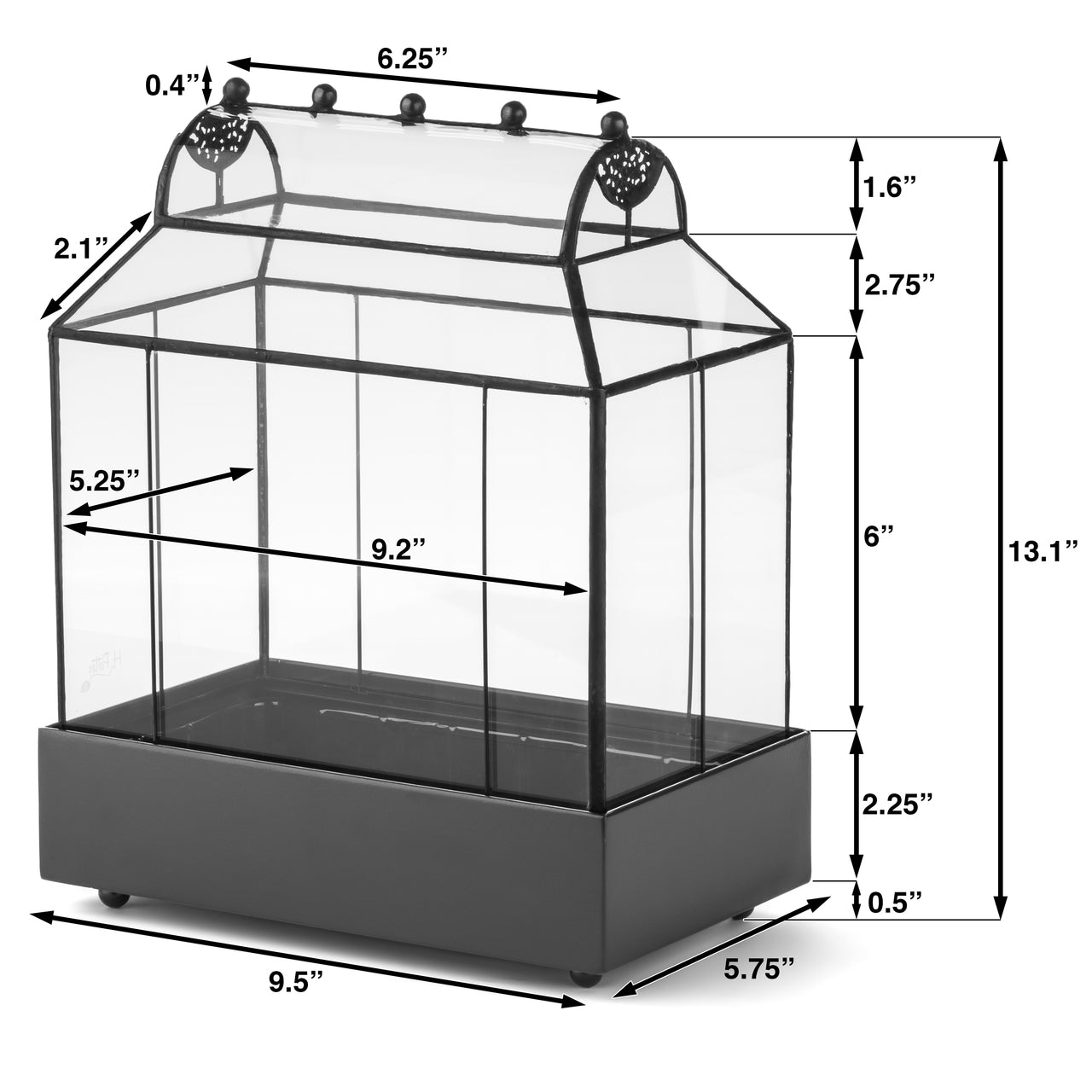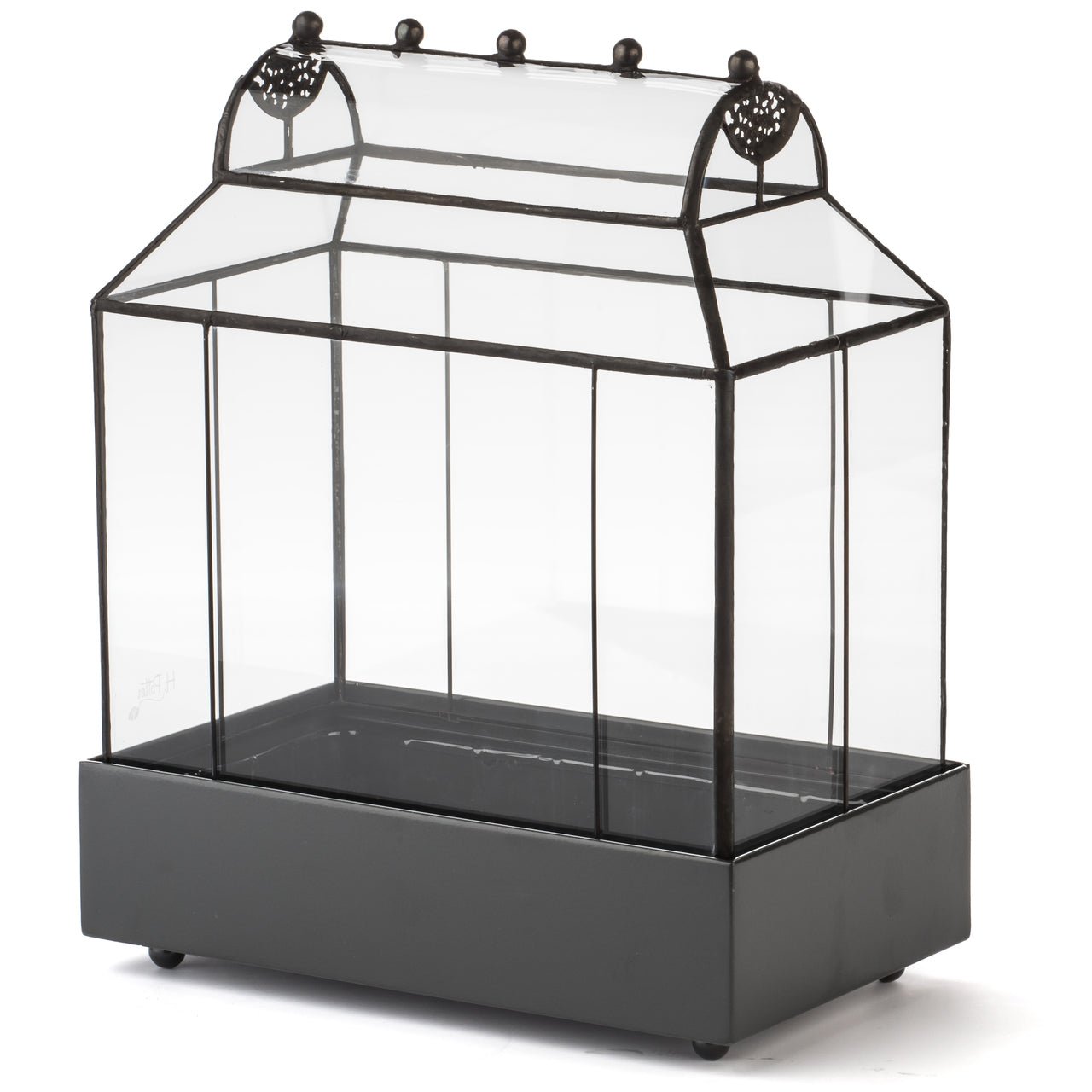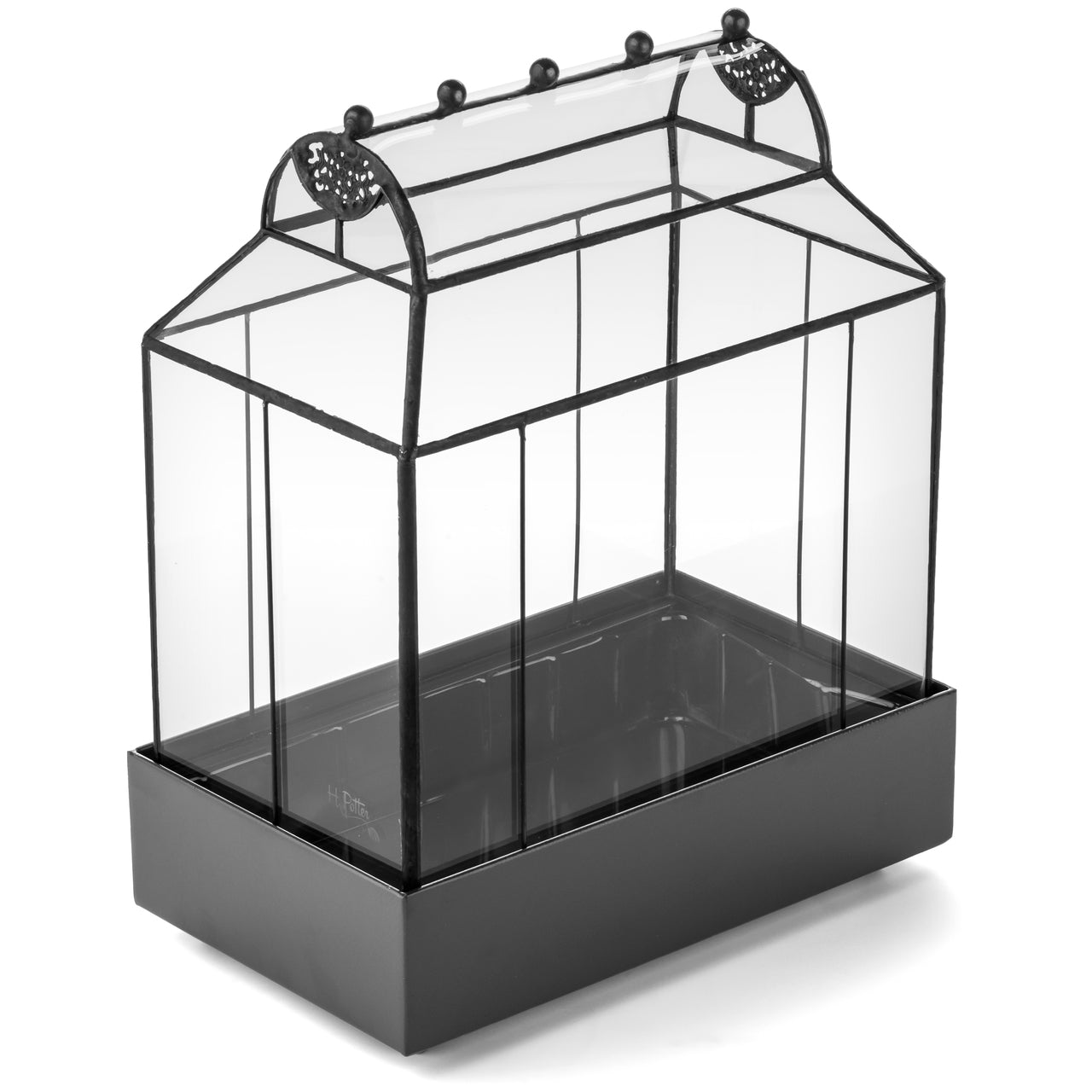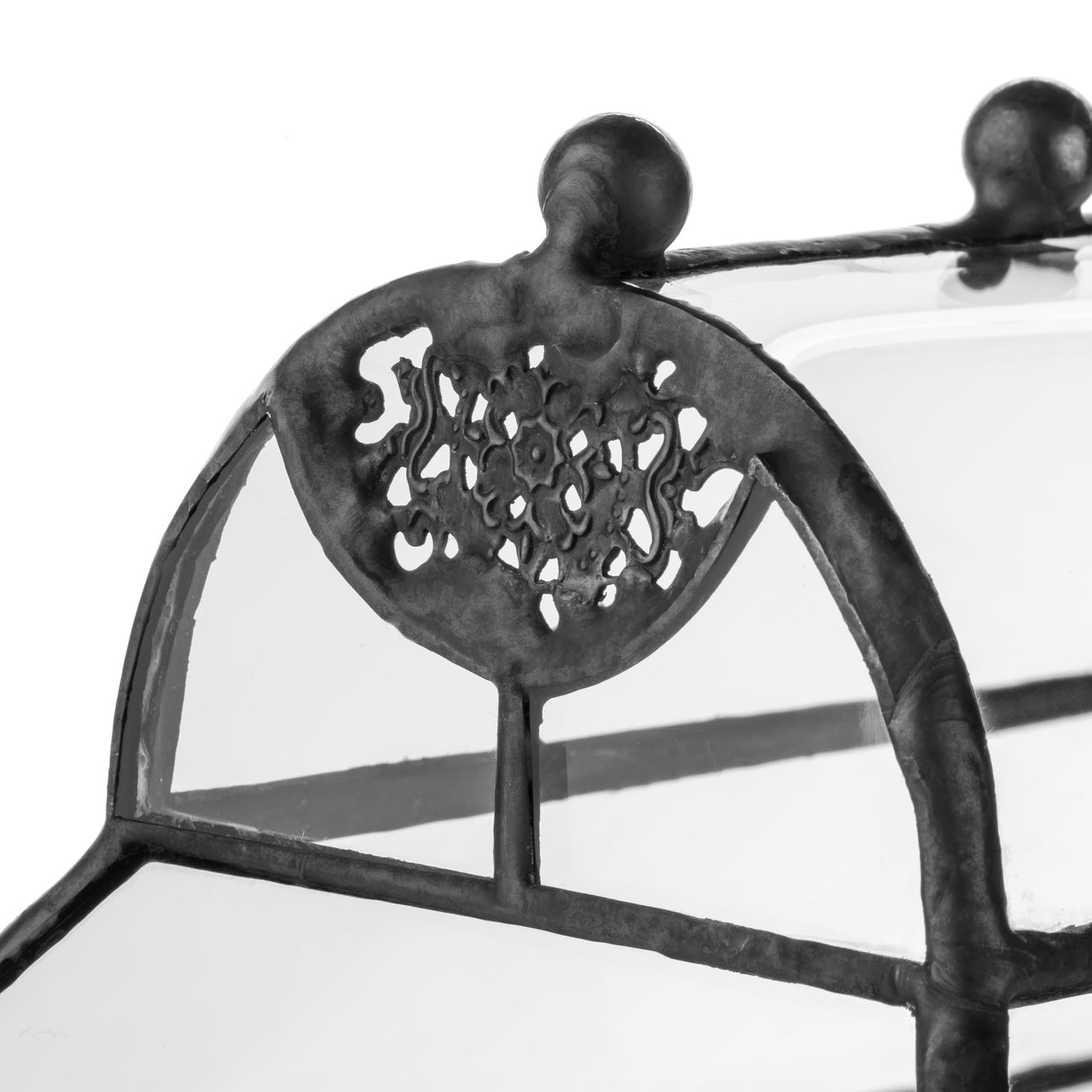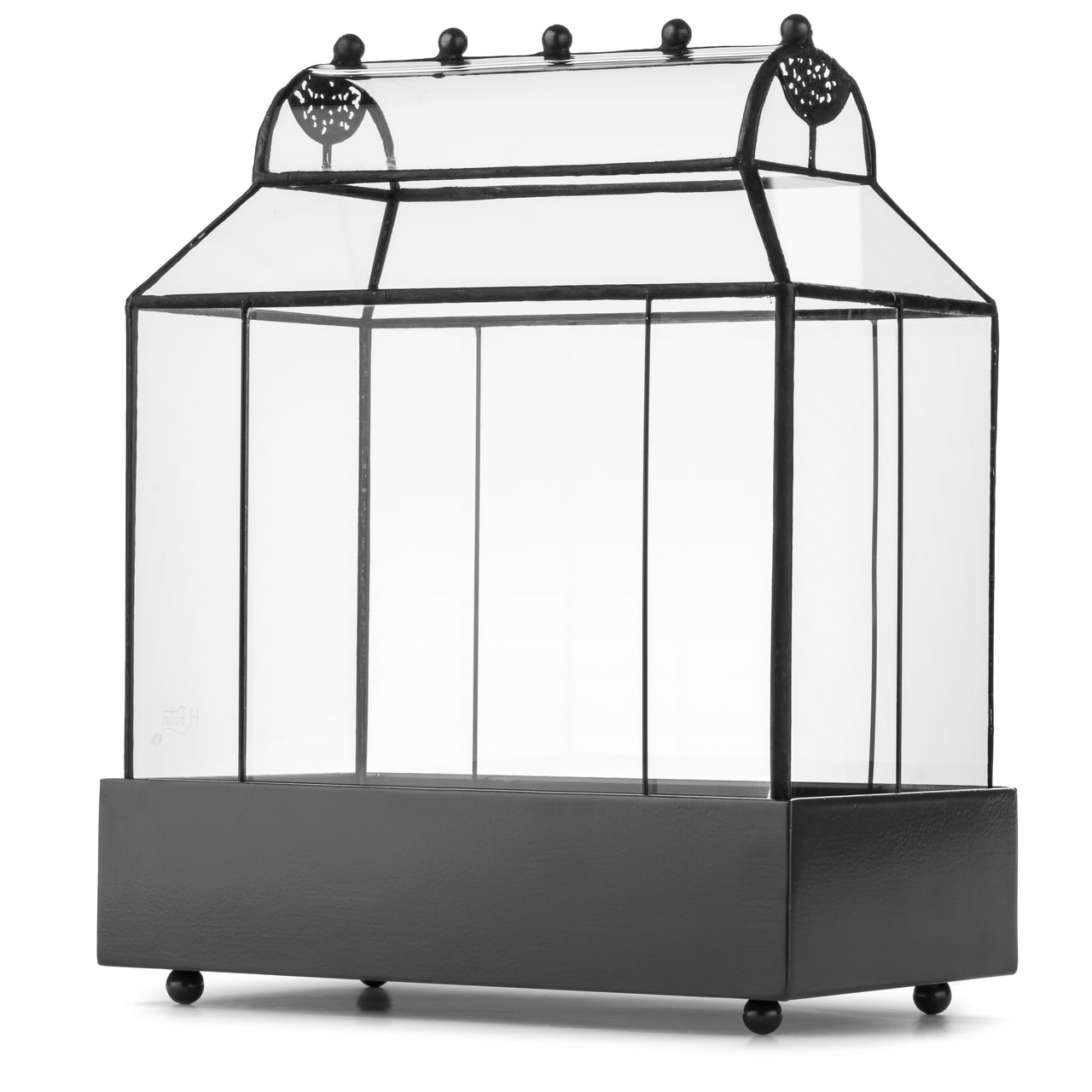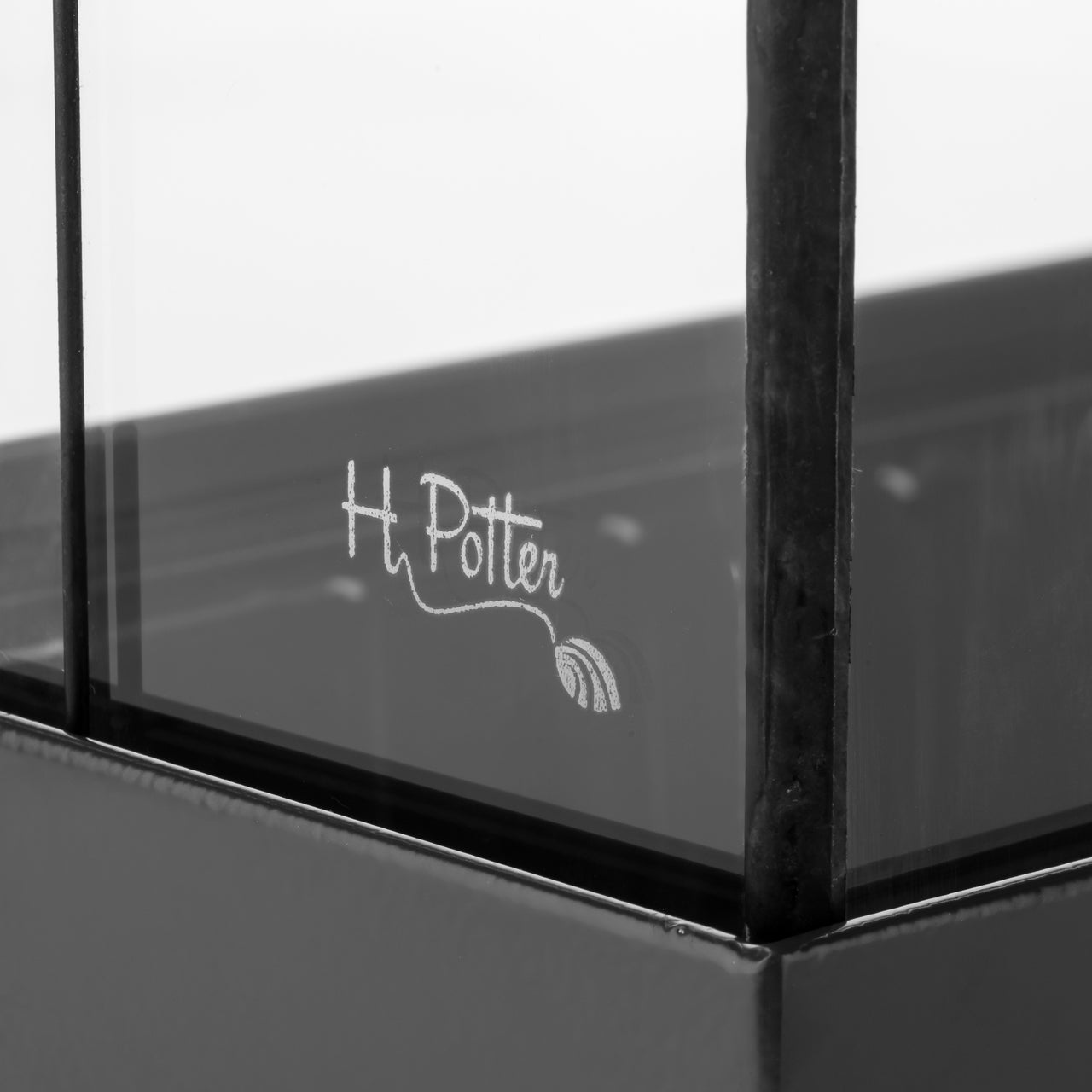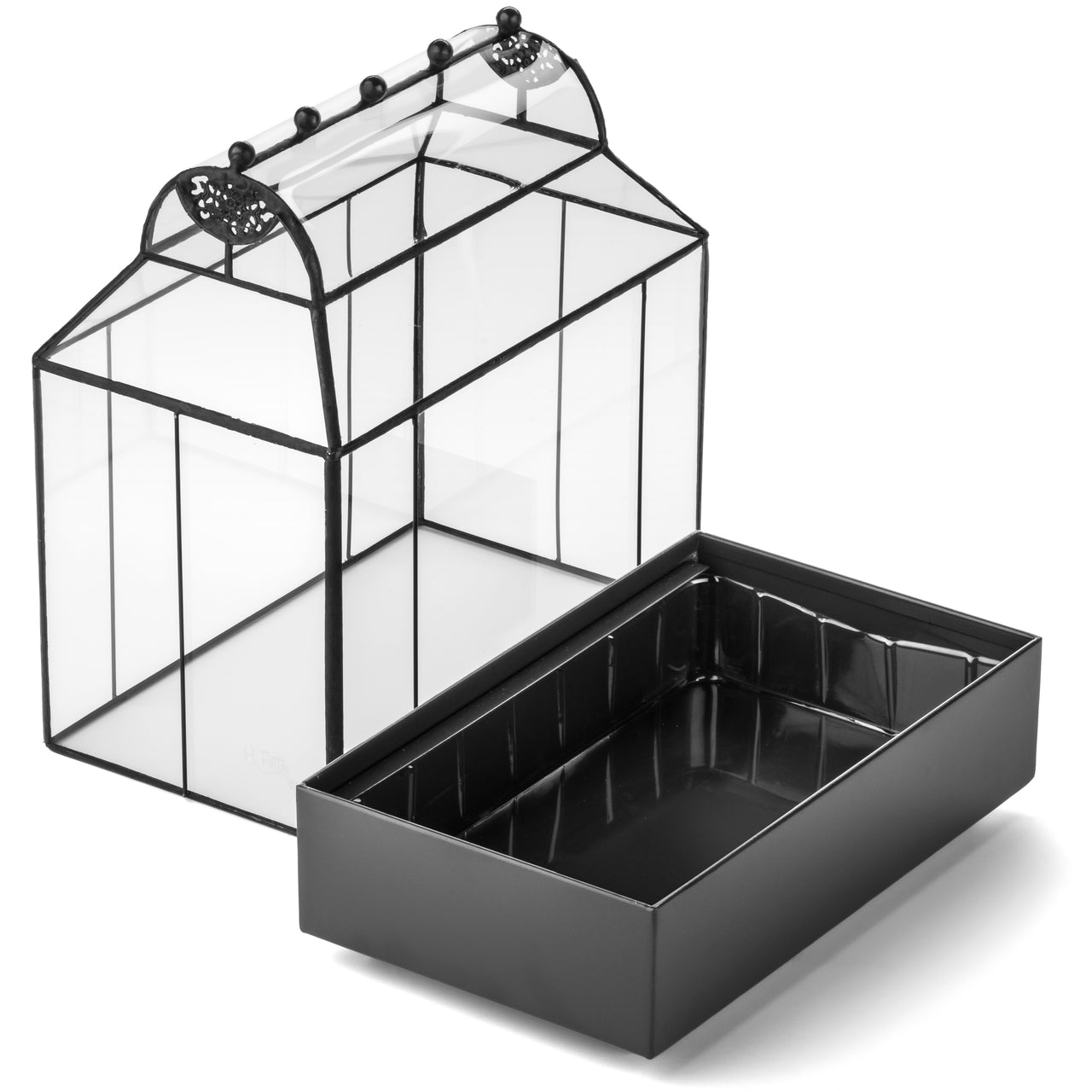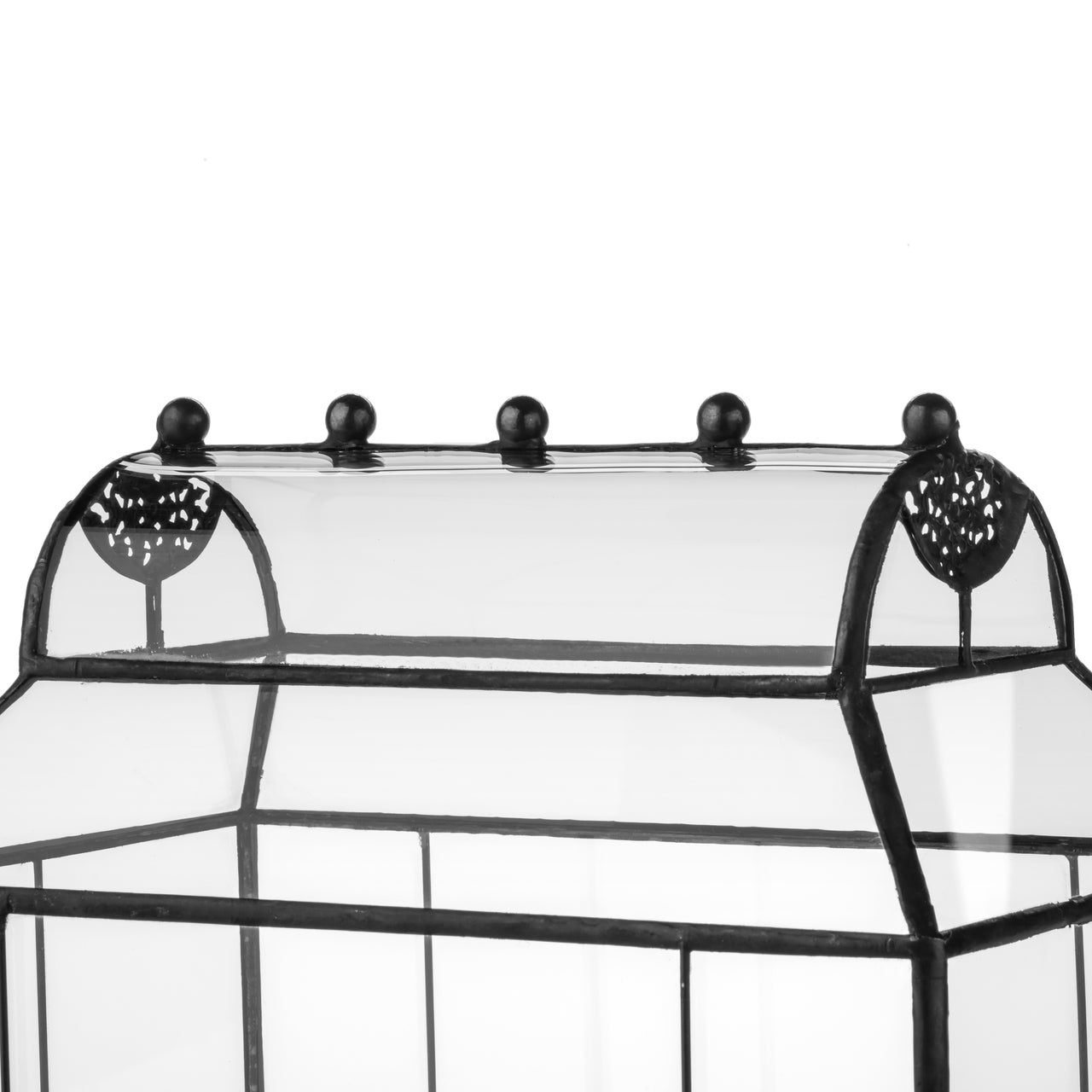 Table Top Barrel Roof Terrarium by H Potter
Regular price
Sale price
$89.50
Unit price
per
Sale
Sold out
Add to Cart