Regular price
$236.00
Sale price
$117.50
Unit price
per
Sale
Sold out
Used Items May Have Dents or Dings, Detail Specific Photos Not Available
SKU: GAR133A USED
Weight: 20.0 lb
Product Description

H Potter Warehouse Deals Terms & Conditions


H Potter's Warehouse Deals offers returned products to customers at a discounted price. Products listed in Warehouse Deals are items returned to our warehouses for a myriad of reasons, these products may have received damage during the shipping process or other faults from production, shipping, or storage. Some items may have dings and dents, be missing hardware, have misaligned pilot holes, etc. Please note that all packages will be sent in their original packaging, which will most likely have received damage during the shipping process. All products are sold as is no other discounts can be applied and we will not supply missing parts and hardware or accept returns for critical faults in any given item.

Images are not representative of the condition of the product.

 NOTE: Some products contain glass or other fragile materials, these may be cracked, or chipped. All items are sold as is, no returns or refunds.

HEAVY & DURABLE CONSTRUCTION – Each rectangular window box is hand-crafted from 100% real raw copper and finished with a clear-coat lacquer. Thick iron is welded into a sturdy frame and finished with a classic black, powder-coated, protective finish. Drainage holes provide excellent drainage for your copper window box.

REAL RAW COPPER - Raw materials are a favorites among architects, custom homebuilders, restaurants and hotels. The contrast of the raw copper with the black powder-coated metal make this window box luxury outdoor décor. Copper also naturally enriches the soil with nutrients.

TRADITIONAL STYLE PLANTER FOR ALL SEASONS – 36 inches wide by 8 inches tall by 8 inches wide, this large size window planter will make a dramatic statement wherever it's placed. Unique and sturdy, it's perfect for any outdoor setting. If you're looking for something different, this is a window box your neighbors will envy. Thinking minimalistic, fill your H Potter window box with succulent plants or flowers in pots or urns to create simplistic curb appeal.

SECURELY PACKAGED AND BUILT TO LAST – A decorative way to display your favorite blooms outdoors, the 36 inch window box planter will add a natural warmth to your outdoor décor. It has a wide mouth top, which lets the plants breathe and grow properly. Sturdy yet lightweight – brackets make removal easy for planting and care for everyone from gardeners to landscapers to designers.

QUALITY BY H POTTER – H Potter has been designing and manufacturing premium quality garden products since 1997. We do not pretend to be the cheapest, but you get what you pay for. Packaged well, with stunning craftsmanship and backed by great customer service, we're proud to say our garden products are built to last. Also available from H Potter window box planters in 30 inch length and 48 inch length.

 

 

 
Share
View full details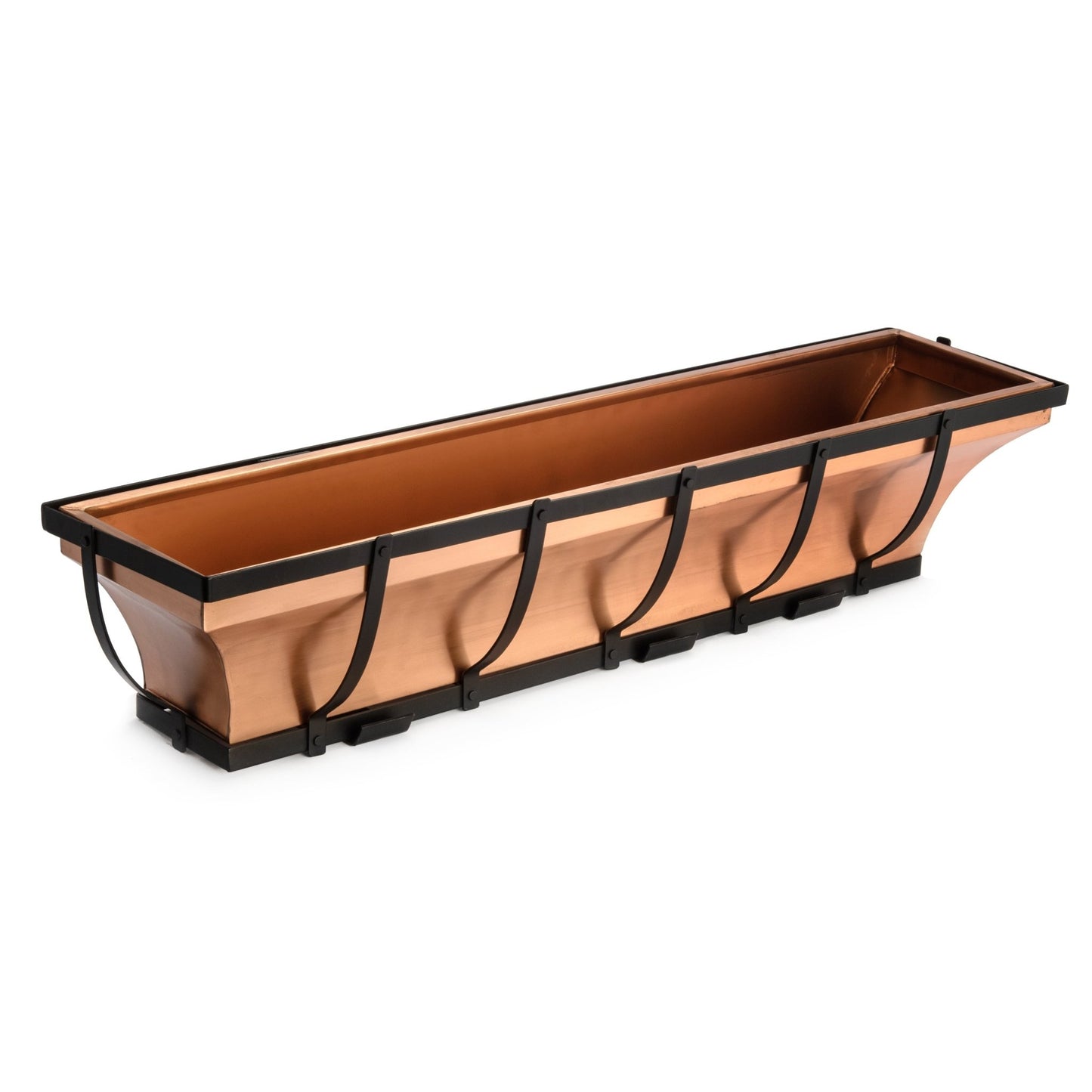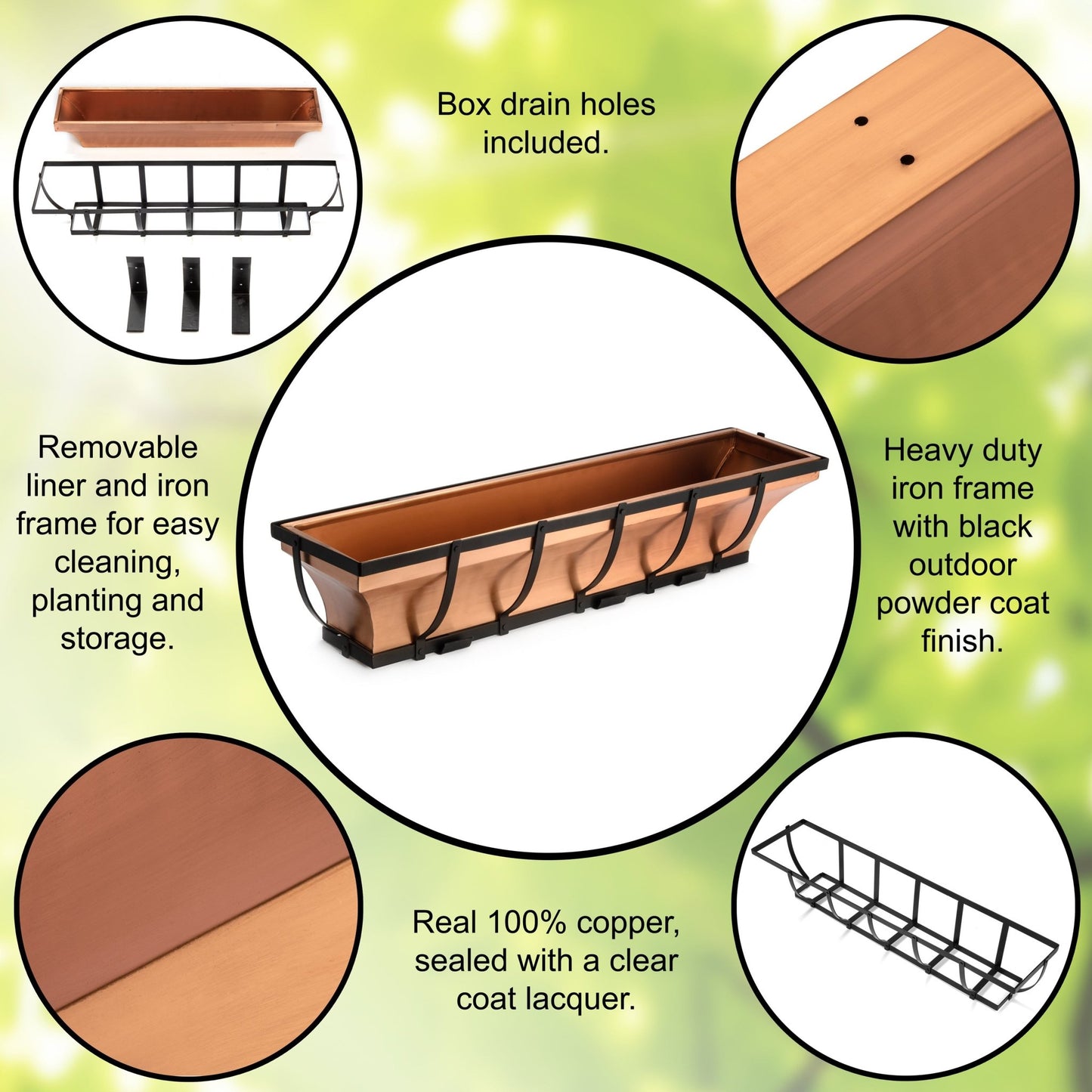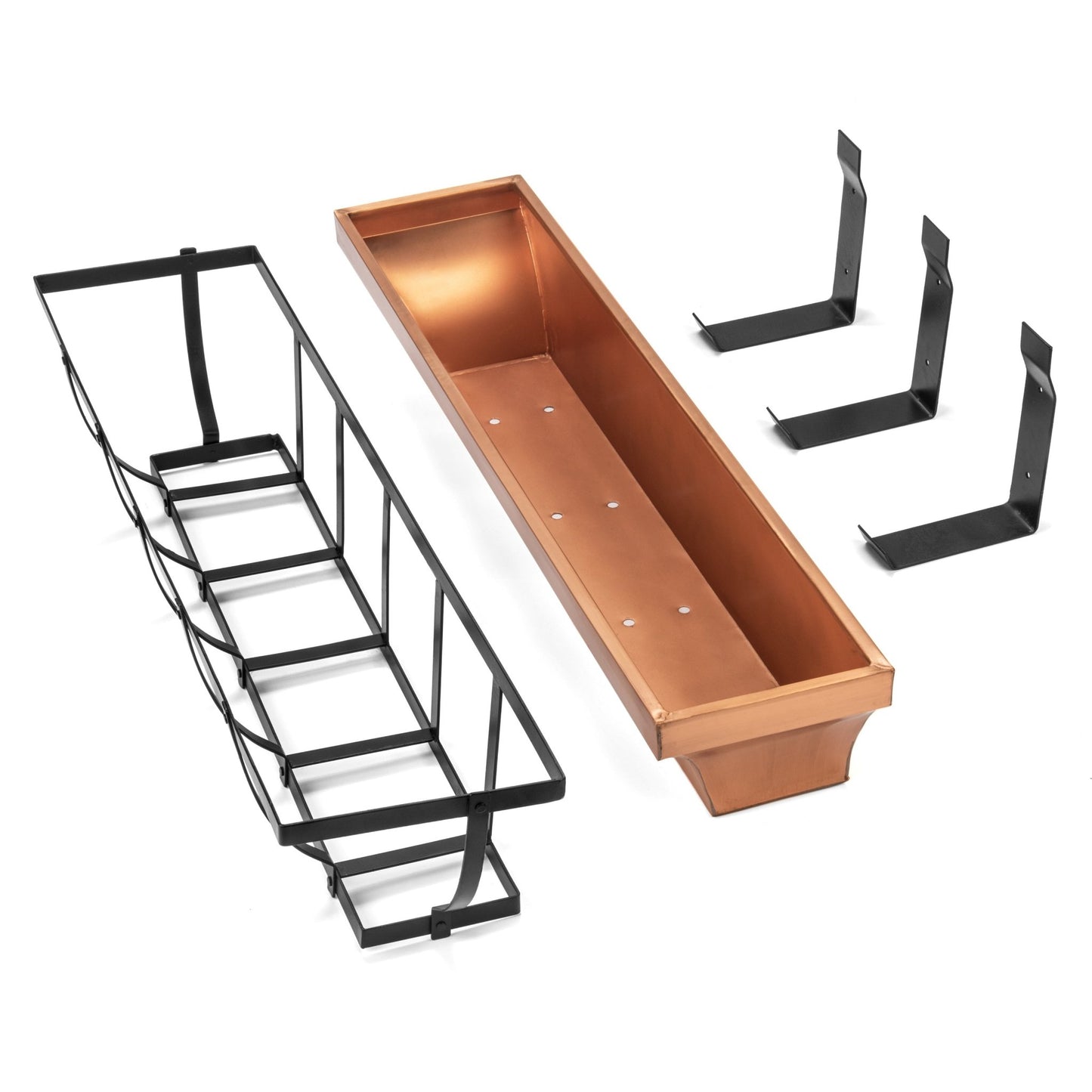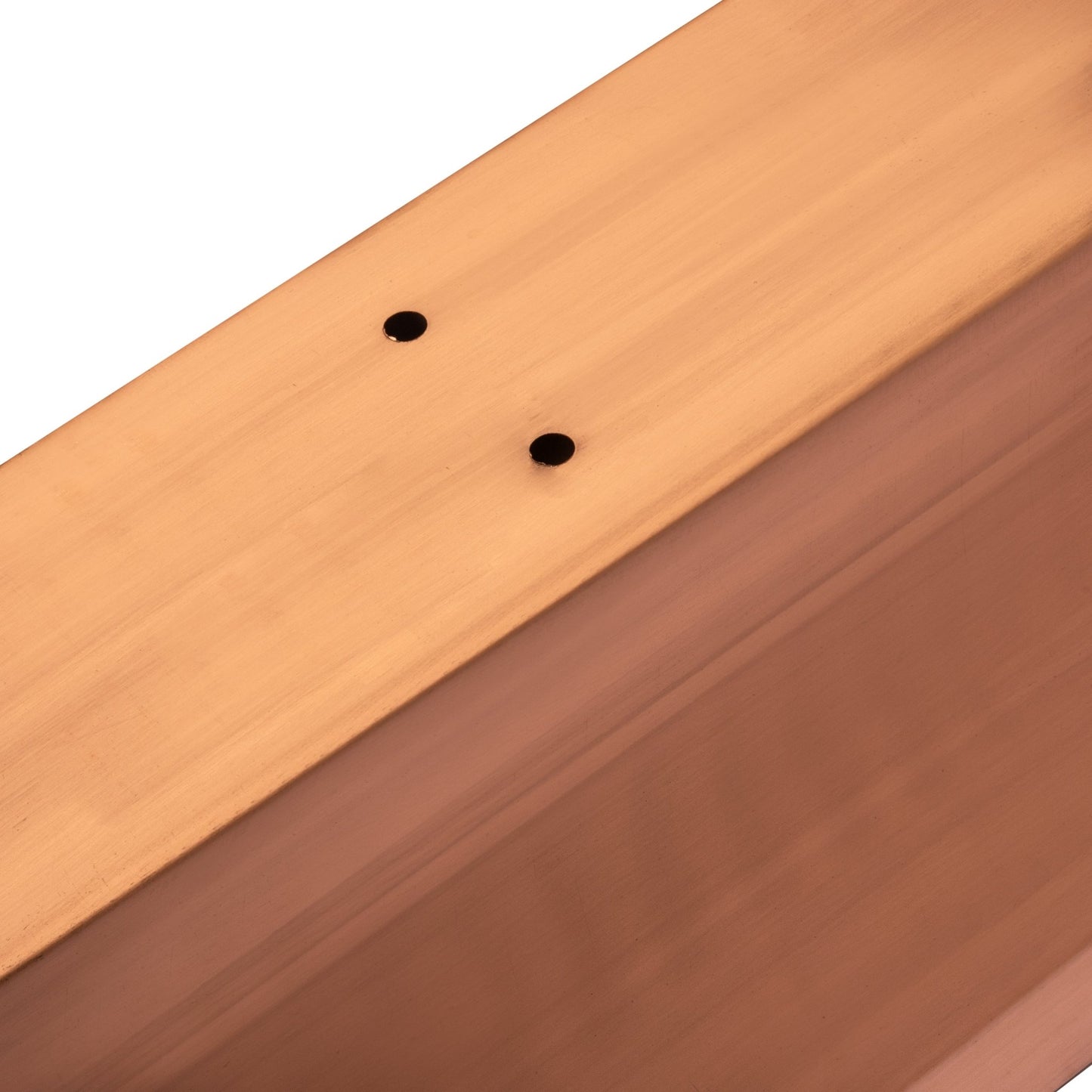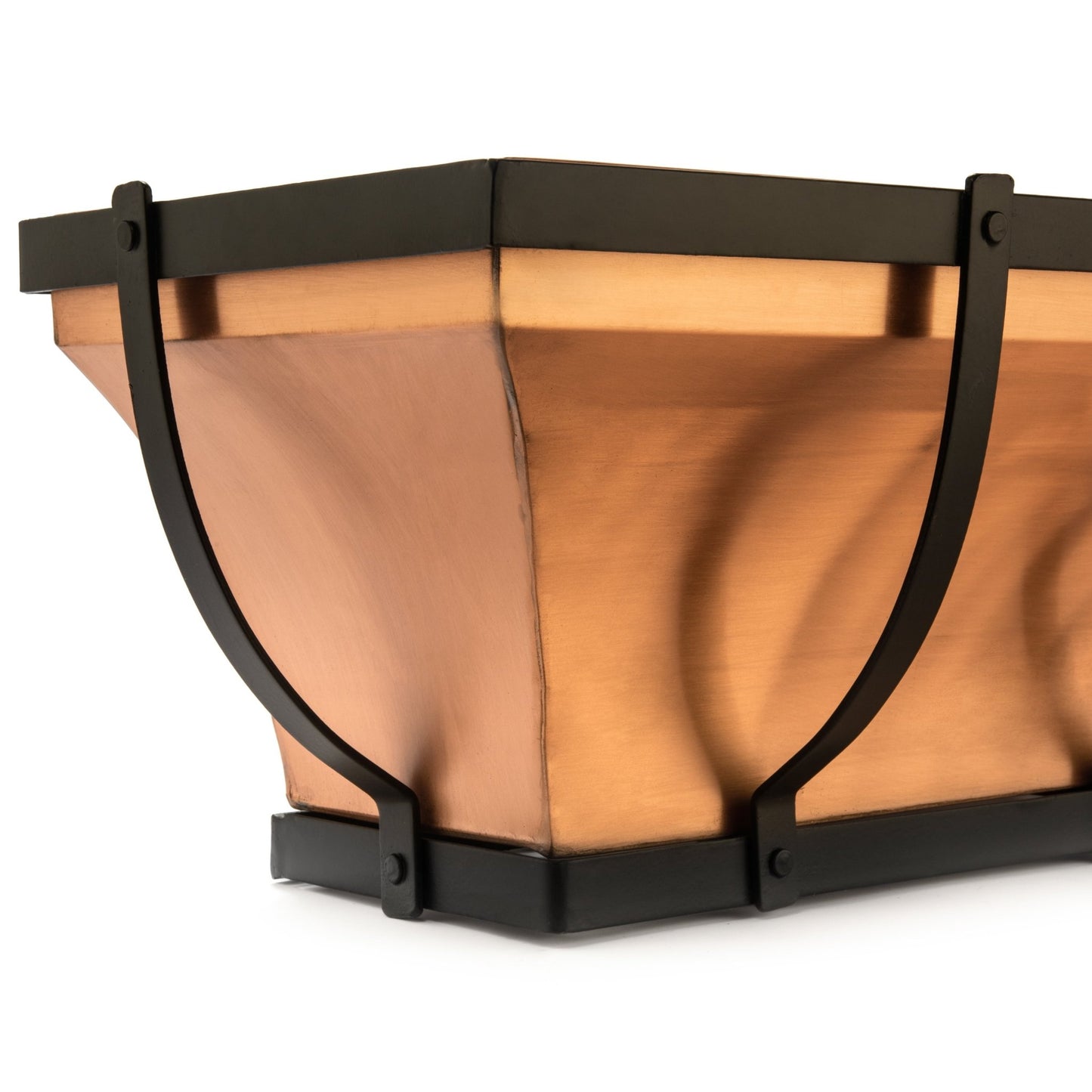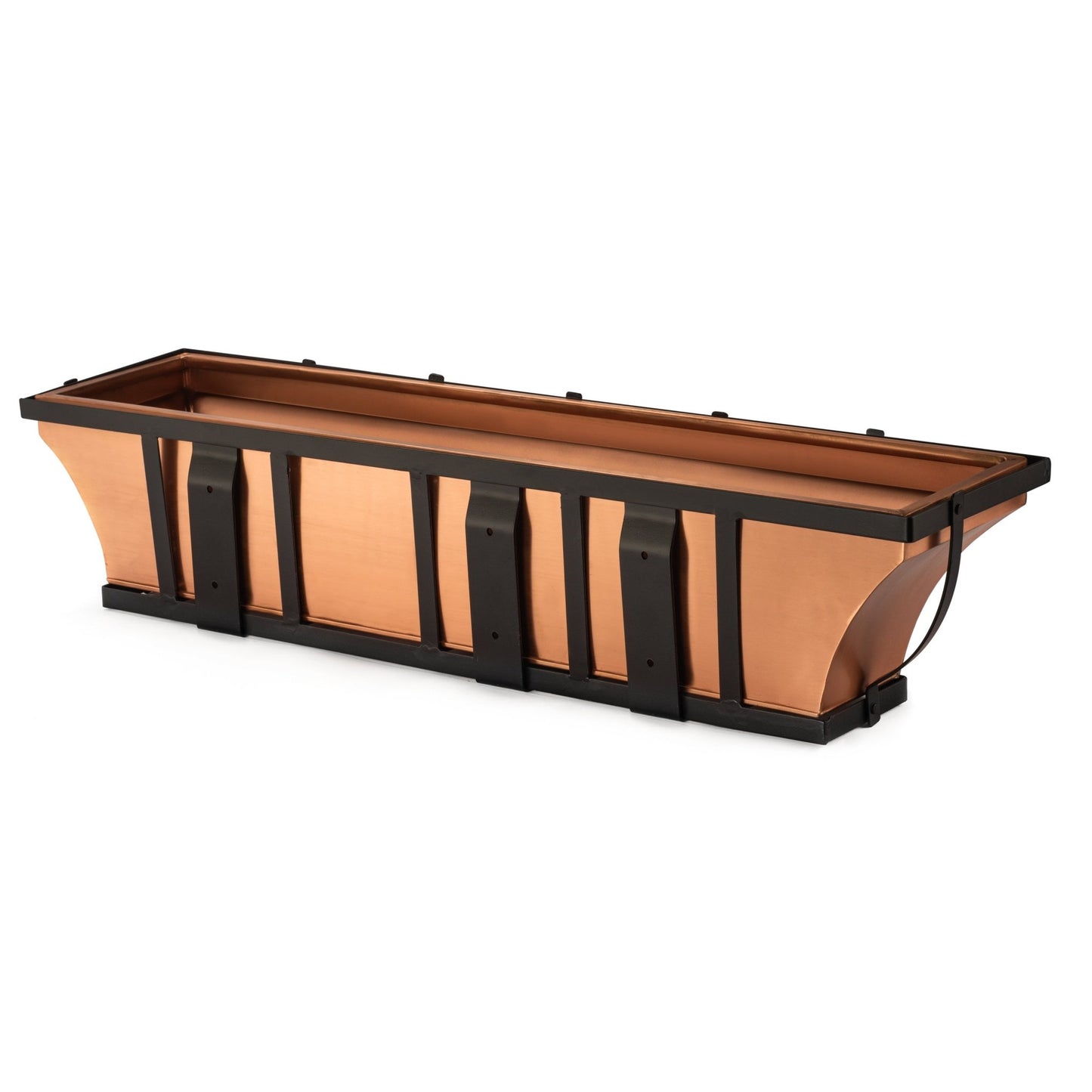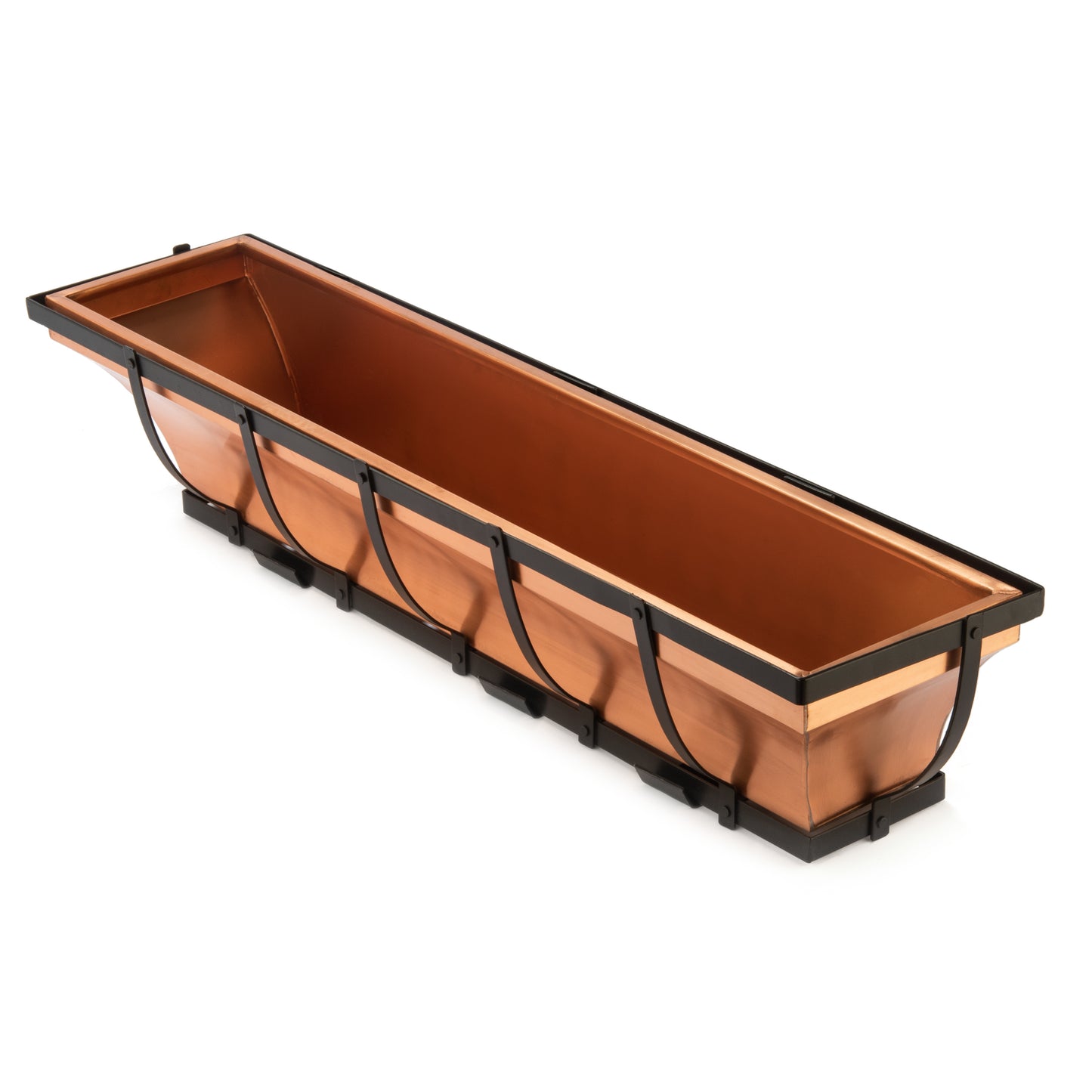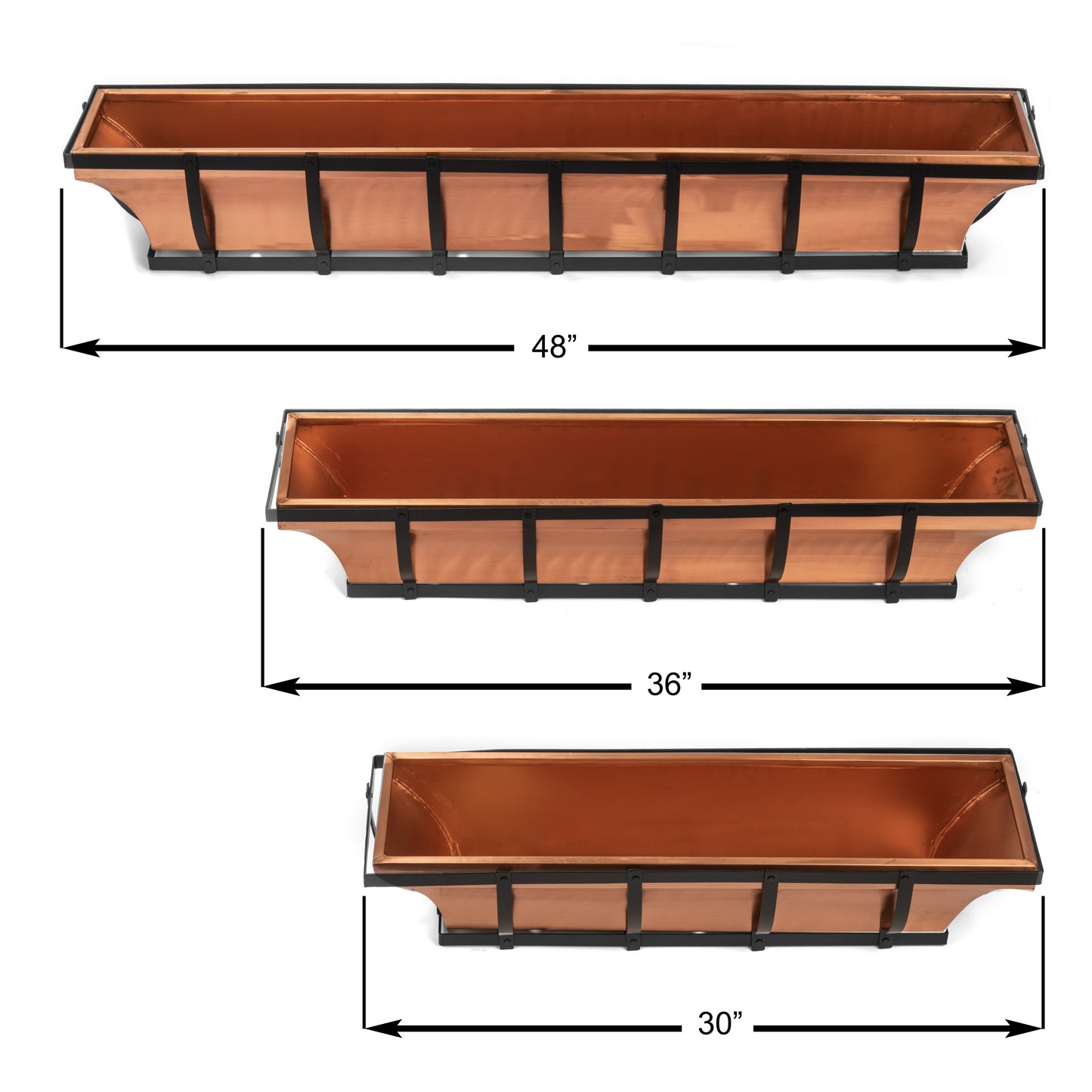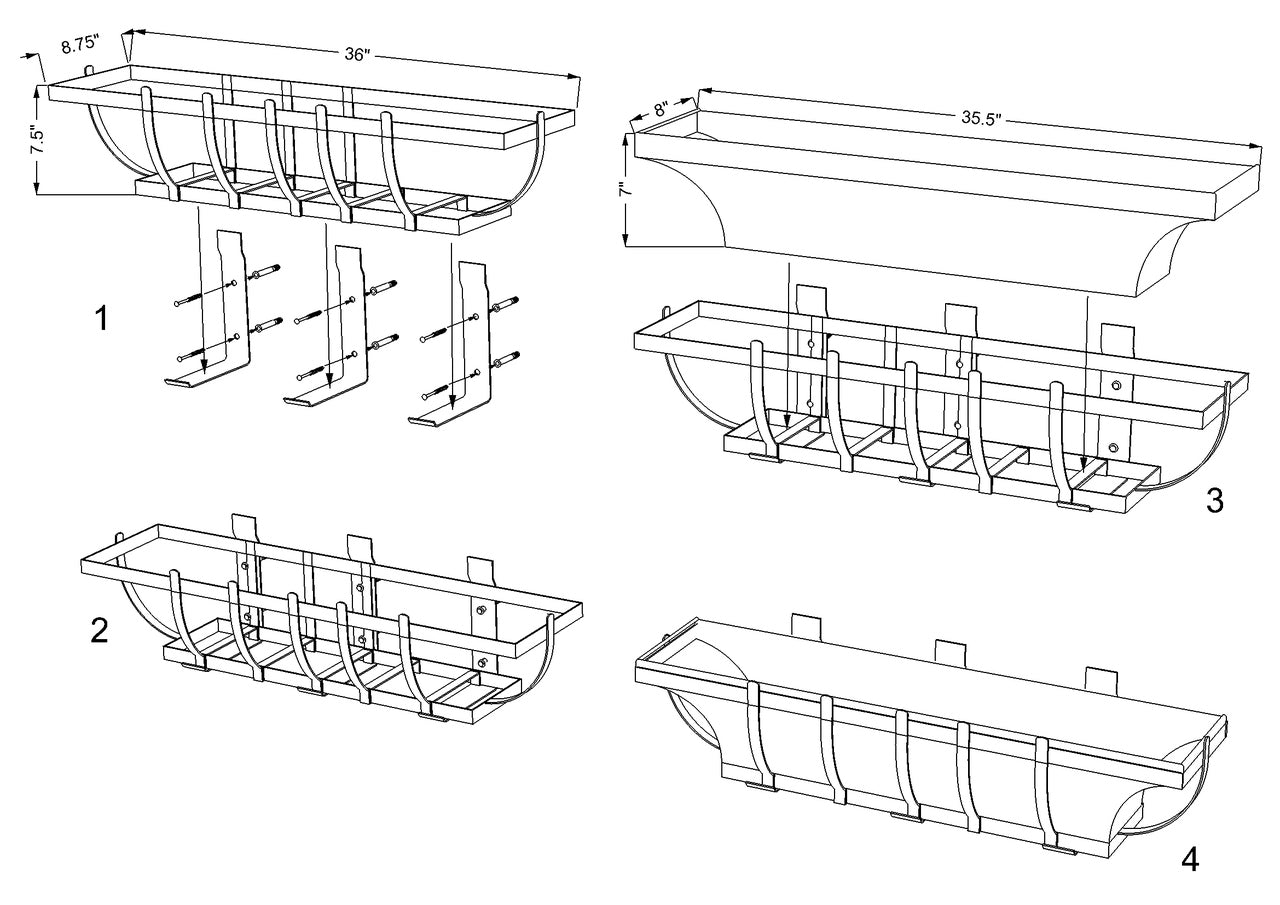 Warehouse Deals H Potter USED Copper Window Box Hanging Flower Deck Planter 36" 133a
Regular price
$236.00
Sale price
$117.50
Unit price
per
Sale
Sold out
Add to Cart